REALITY TV
'It's Scary!' Leah Messer Reveals Daughter Ali Is 'Really Struggling' & 'Hurting All Over'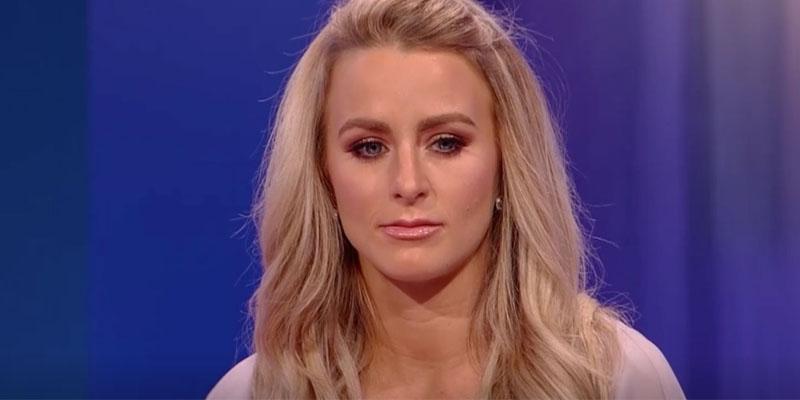 A mother's worst nightmare.
Leah Messer had a scare with her 8-year-old daughter, Ali. Teachers alerted Leah and Corey Simms about how Ali has not been feeling well and falling asleep in classroom. Plus, she explained how her daughter admitted her legs are tingling, that she's hurting all over and is "really struggling." She added, "A lot of s**t is happening at once with her and it's scary. It's scary." As fans already know, Ali was diagnosed with muscular dystrophy after her birth. Besides staying strong for her daughter, Leah and Jeremy Calvert finally went on a date together...with Addie, though. Unsure about her feelings about getting back together with her second ex-husband and baby daddy, she decided to have a family outing...which didn't exactly help because she is still unsure!
Article continues below advertisement
Jenelle Evans had some explaining to do! This was the first episode for her after her husband, David Eason, was fired from the reality television show, but she claims otherwise. She explained to her friend that he isn't just filming now and she will film all by herself. She also opened up about how her mother, Barbara, allegedly told Jace on the phone during their visit that once he turns 10-years-old, he will be able to decide where he wants to live and where he wants to go. Jenelle was furious at her mother for having an adult conversation with the 8-year-old. Later on, Jace went back home with Barbara and revealed some shocking details about his visit with his mom. He told her how his little brother, Kaiser, had to go to daycare instead of on the boat with the family. Jace even called his mother and David "pieces of s**t."
Briana DeJesus doesn't need to move to Delaware after all since she was dumped by Javi Marroquin. Despite the two just getting matching tattoos and being in love...Javi decided their futures don't line up. He decided it was best for the two go their own separate ways since at the moment they wanted different things. Briana wanted to take their relationship day by day since it was long distance, but Javi wanted her and her two daughters to move to Delaware. He admitted that also wanted a wife and more kids, but Briana wasn't ready for that.
Article continues below advertisement
Now that the two were broken up, Javi and his ex-wife, Kailyn Lowry, were getting along so much better! He even went on her podcast, Coffee Convos, and admitted he was single again. However, he didn't want to discuss too much about the split since he wasn't sure what the future held for the two. Javi attempted the defend Briana a little bit...but Kail was NOT having it. She slammed Javi for attempted to stick up for her after the horrific messages she received from their co-star.
Chelsea Houska is seeing pink! The pregnant reality star announced the gender of her third baby, but her second with her husband, Cole DeBoer. Chelsea found out the gender after going to the doctor while Cole was working and a few days later found out the exciting news! She filled the kitchen with pink balloons and a banner and his reaction was adorable.
What did you think of tonight's episode? Let us know your thoughts!