REALITY TV
Watch: Lyrica And K. Michelle Get Into Insane Fight Over Safaree Samuels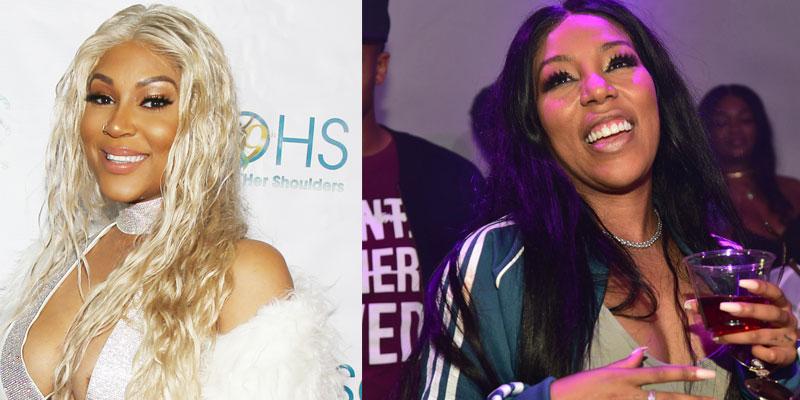 It's going down between K. Michelle and Lyrica on the latest Love and Hip Hop: Hollywood, so much so that one of them was fighting the other with an IV hooked to her body.
K. Michelle (who prefers to be referred to as Kimberly this season), confronted Lyrica about her tardiness to a show that cost the R&B singer a bunch of money. Then things escalated between the two of them very quickly.
Usually reality television show fights are done by simply speaking, but these two took it to the next level by grabbing some microphones and cursing each other out with them! Talk about a production.
Article continues below advertisement
The fight continued between the two, where Kimberly accused Lyrica of faking her marriage to A1 and Lyrica got in some jabs about her battles with plastic surgery (she's in the process of getting the silicone removed from her buttocks area) in the confessional. The stress of the situation causes Kimberly to actually get an IV hooked up to her as the battle rages on.
After Lyrica leaves mid-fight, she comes back to only get shaded by Kimberly some more. This ends up with her accusing Lyrica of messing with her "big d**k friend" Safaree Samuels. "Are you trying to f**k Safaree?", Kimberly asks. "He called me and told me about everything you trying to do." Lyrica then gets escorted out of the room before she even gets a chance to defend herself with all the accusations flying!
Watch the clip above! Do you think Lyrica is trying to mess with Safaree? Sound off in the comments!