REALITY TV
Maci Bookout Admits There Is 'A Lot Of Anger' With Ryan Edwards & His Arrests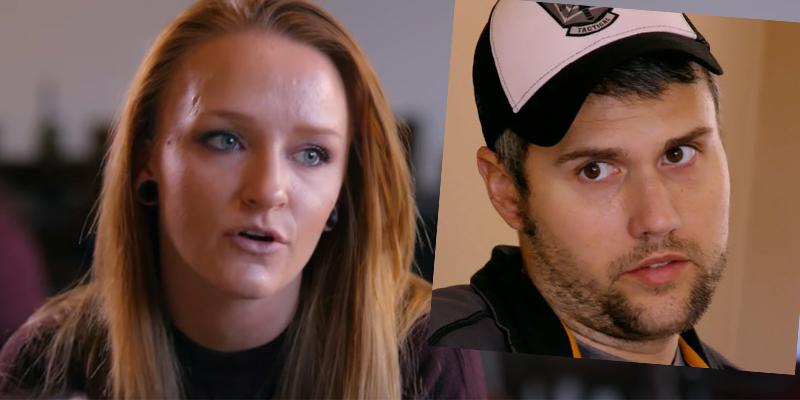 Maci Bookout has given her ex and first baby daddy, Ryan Edwards, a lot of chances to make it right, but it seems like she is feud up. She admitted that she doesn't know how her son, Bentley, is feeling about his dad being arrested and in jail again, but that worries her. Maci's husband, Taylor McKinney, agreed and admitted that their situation isn't something a 10-year-old should be facing and that he keeps his feelings bottled up. The mother-of-three admitted that she was disappointed that Ryan didn't make much of an effort to talk to their son while he was in jail.
Article continues below advertisement
Catelynn Lowell is taking it day by day after welcoming their third daughter. The new mother of three gave birth to Vaeda, so now it's time to adjust! At first, Novalee was so excited about her new baby sister, but after awhile it was hard to adjust to her new family member. As for Cate, this adjustment and postpartum experience so far has been a lot better than her second pregnancy. Cate admitted that she is more aware that she needs to take time for herself, so she booked a massage!
Cheyenne Floyd's family is growing...kind of! The mother of one had a lot to celebrate between her daughter Ryder K's 2nd birthday party and a new man coming into her life. Just weeks after her baby daddy, Cory Wharton, went public with his relationship with Taylor Selfridge, Cheyenne was ready to get back into the dating pool and found herself a new boyfriend, Matt. Cheyenne's new man flew in to California to celebrate Ryder's day and got the chance to meet Cory, which went great. Cheyenne also had a phone call with Taylor to discuss her involvement with Ryder and she even came to the birthday bash. Cheyenne and Cory joked multiple times saying they are all one big happy family now!
Article continues below advertisement
Amber Portwood is trying to balance it all! The mother of two's boyfriend, Andrew Glennon, underwent a procedure to help with his breathing, so she had to take on all the responsibilities. At first it was hard to adjust to taking care of Andrew, their son James and the home, but her mom came over to help! It was a crazy time for Amber, who just went to mommy-and-me bingo with her oldest child, Leah, and Gary Shirley's wife, Kristina.
What did you think of tonight's episode? Let us know your thoughts!