REALITY TV
Mackenzie Mckee Suspects Husband Josh CHEATED On Her While Away For Work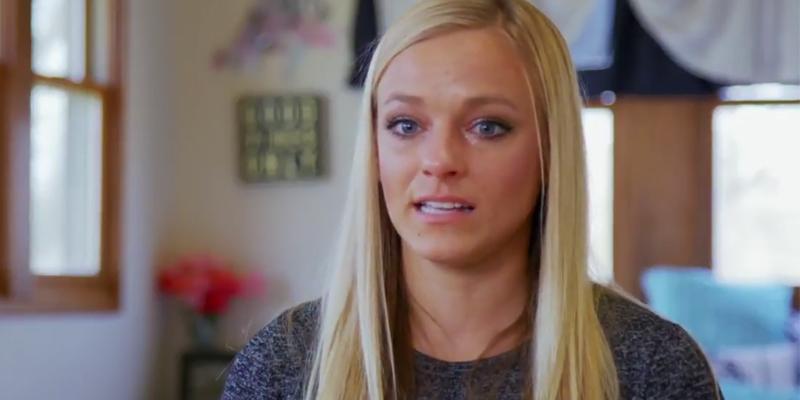 Mackenzie Mckee is back on Teen Mom OG. The mother-of-three was trying to balance her career, motherhood, and her marriage...but things got especially rocky when she suspected her husband, Josh, of cheating while he was away for work. A woman contacted her letting her know that Josh was in a bar, which she was unaware of, and that another woman was with him and his friend. When he returned home, Mackenzie tried getting to the bottom of the situation. Josh apologized to her for not telling her he was at a bar, but things weren't exactly resolved when he told her that he can't promise to tell her everything while he's away for work.
Article continues below advertisement
Maci Bookout is fed up with Ryan Edwards. The mother-of-three and her husband, Taylor McKinney, had a Father's Day weekend filled with baseball, again! Despite their excitement to be at the ball field all day for Bentley, Maci had no desire to deal with Ryan and his family most likely asking to spend time with the 10-year-old very last minute, which impacts their schedule. In the end, Ryan surprised everyone and showed up at the baseball game and asked for Bentley, but was denied.
Cheyenne Floyd's romance with Matt is getting serious! Now that the two have met most of each other's family members, it was time for Matt to meet Cheyenne's dad and grandpa! They ended up going out for a night with bowling and the conversation got heated when they all discussed what "love" means.
Amber Portwood's booboo is growing up so fast! The mother-of-two's daughter, Leah, was ready to get into social media, like most of her friends, but Amber was unsure about her having an Instagram, especially because of all the trolls that attack them for being on the reality show. Luckily, Amber and Gary Shirley were able to sit there and decide that it's just not the right time for their daughter to have social media accounts.