REALITY TV
Nathan Griffith Slams Ex Jenelle Evans' Husband David Eason: 'He's A Crazy Animal!'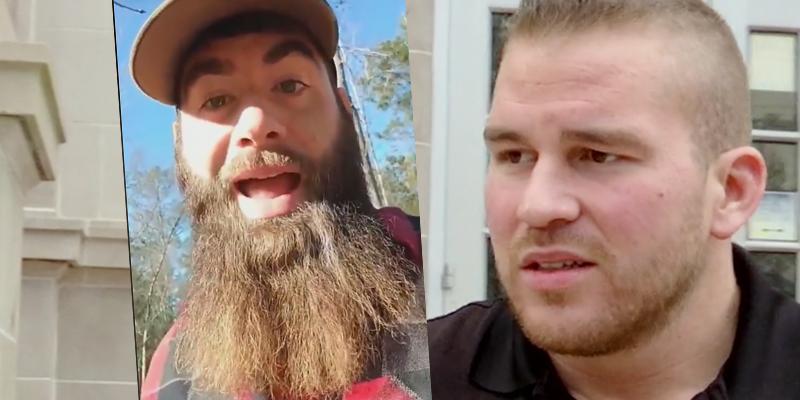 Jenelle Evans' first two baby daddies came together on the couch for the first time in years with her mother, Barbara. Her first baby daddy, Andrew Lewis, who is the father of Jace, returned to the stage for the first time since the first reunion. He opened up about the struggles he has faced on his own, as well as the struggles he faced trying to get in contact with Jace all the years. Barbara explained her reasoning for not letting Andrew meet Jace saying that if he doesn't plan on being consistent in his son's life, he shouldn't be around. As for Nathan Griffith, he admitted that he thinks having primary custody would be better for Kaiser. He admitted that he disagrees with a lot of things that happens on The Land and that he thinks David Eason is a "crazy animal."
Article continues below advertisement
Chelsea Houska was brave enough to open up about her anxiety attacks this season and now, she's opened up about how she is learning to cope with husband Cole DeBoer by her side. She gushed that her husband wrote her sweet notes all over the house to help her throughout the day. Another man in Chelsea's life though hasn't made it easy for her, but she is moving forward stronger than ever before. She admitted that dealing with her first baby daddy Adam Lind is something she has to deal with and she doesn't let it make it explode anymore.
Briana DeJesus sat down with the entire crew! The mother-of-two opened up about co-parenting with her ex Devoin Austin following the drinking scandal that fans will get to see next season. She told him she needs 100% at all times and all year, which he agreed with.
What did you think of the reunion? Let us know your thoughts!