REALITY TV
OK! Exclusive: Kandi's Husband Todd Tucker Reveals Which RHOA Ladies Were Invited To Their Wedding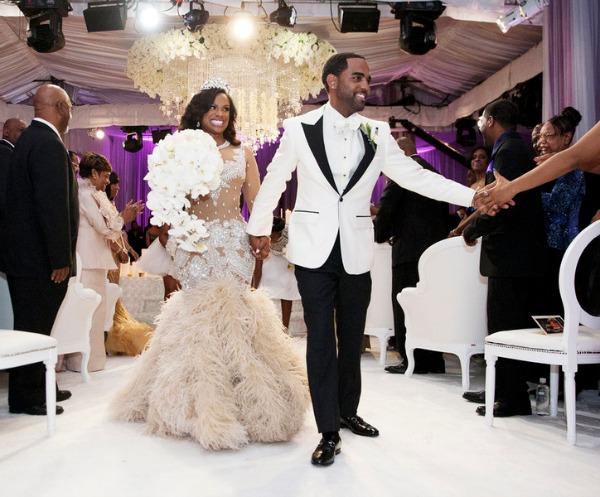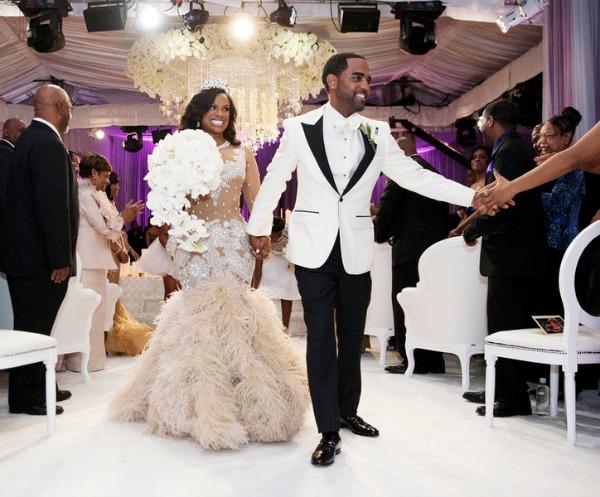 The big day is almost here! Well, the special about the big day is. The Real Housewives of Atlanta: Kandi's Wedding special begins this Sunday night on Bravo, and to celebrate the momentous occasion we chatted with the groom himself, Todd Tucker. See what he had to say about the big day, Mama Joyce and which of the RHOA ladies made the cut for the guest list.
OKMagazine.com: First of all, we saw Kandi at the upfronts recently and asked if she had any questions for you, so we'll start with those. Her first question is: was marrying her the best decision you ever made in your life?
Article continues below advertisement
Todd Tucker: Marrying her is definitely the best decision I've made in my life. It's so funny, they say when you get married you live longer and it is true. When we got engaged, my blood pressure actually started going down. I had a little high blood pressure and as we got engaged and got married I went back to the doctor and they were like, 'Oh your blood pressure is really good.' So I definitely feel the benefits of the marriage and you wake up happy every day, so far. I'm only a month in, so you'll have to check in with me a year later.
OKMagazine.com: Well, this might raise the blood pressure! But how is everything with you and Mama Joyce now?
TT: As you'll see in the special, she doesn't let up off of me. It's been tough, we're taking it day by day. I think she's going to come around, I just think she loves her daughter and she's very protective. Hopefully we'll get through it.
PHOTOS: The best celeb engagement ring selfies
OKMagazine.com: Is there something you can do to impress her like making dinner or buying her flowers, or anything?
Article continues below advertisement
TT: The funny thing is, we had a good relationship before we got engaged. Before me and Kandi got engaged, everything was fine. We did all of those things; birthdays, birthday gifts, Christmas. So I think when she saw it was serious and she was, not losing her daughter, but I guess gaining a son-in-law, she wasn't ready for that. Right now I just don't know if any of that would help, but I've been kind of distant from her so I'm not really sure.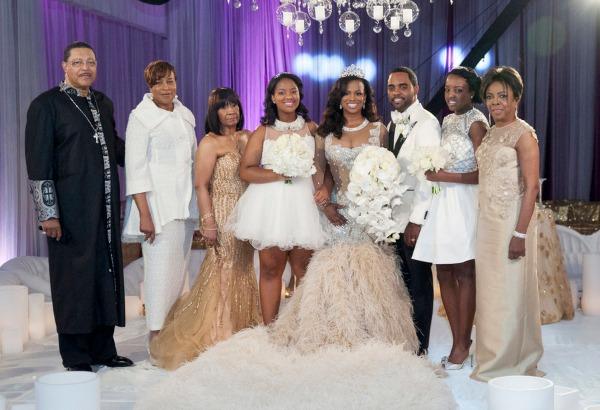 OKMagazine.com: How do you comfort Kandi when the situation is bringing her down?
TT: It's a tricky situation. It's definitely tricky because you want to use the right words and it's an emotional situation because a lot of the energy is directed towards me. So a lot of times I'm a little angry or mad when I'm trying to comfort her when I know hey, this bothers her as well. So I think it's not being selfish and just thinking about how mad I am, but also understanding, this doesn't make her happy either. So at times I just let her know, I'm feeling the pain that you're feeling, it's going to be ok and we'll get through it. But we just have to take it day by day and continue to communicate with your mom and let her know what it is.
Article continues below advertisement
OKMagazine.com: So even with all of this swirling around you, how did you let go of drama on the big day?
TT: For me, I work in television and production and there's so many stressful situations and I've just generally let things roll off my back and just deal with the problem. And for this I tried to take that same attitude of not letting the BS affect me and just deal more so with making Kandi happy and moving forward with our situation. So that's what I did, I just blocked everything out and paid it no mind. And really, if you're having a problem with me that's something you're dealing with, and just taking that approach to it has been able to keep me calm and respectful and where I was able to enjoy myself on my wedding day.
OK! News: Not just Tyson! These celebs are also known to bite
OKMagazine.com: What were you personally stressed about on that day, like the vows or the DJ? Was there anything you were worried about or really wanted to be perfect?
TT: Really the whole event because we didn't have a wedding planner! So I really went into production mode and kind of ran through the team with a checklist of what's been done and what hasn't been done. But as a good leader you have to let your team do their jobs and make it happen so I went with the same notion of, 'The team got it, this is going to be a perfect day, we're going to enjoy ourselves,' and I just relaxed and enjoyed myself.
Article continues below advertisement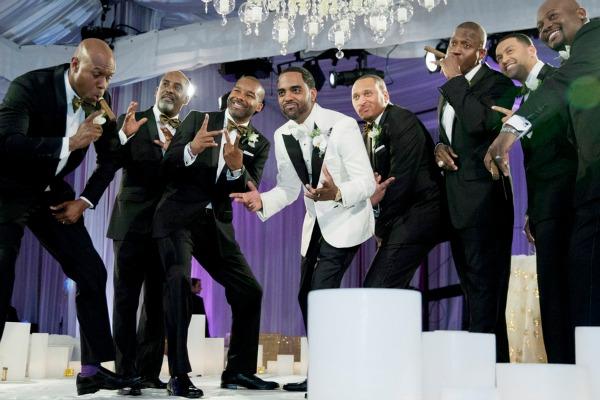 OKMagazine.com: Were you in charge of anything specific or had any requests for the day?
TT: I was not in charge of anything and that was made clear! And what did I really want? Really just a good time. Great entertainment, great food and my best buddies by my side to enjoy that moment with me. I had those things and it was amazing.
OKMagazine.com: Did you and Kandi do anything unique at the wedding?
Article continues below advertisement
TT: We had a band, we had a DJ, and we had live musical guests throughout the ceremony and the reception. Music soothes negative energy because everybody danced all night and had a good time.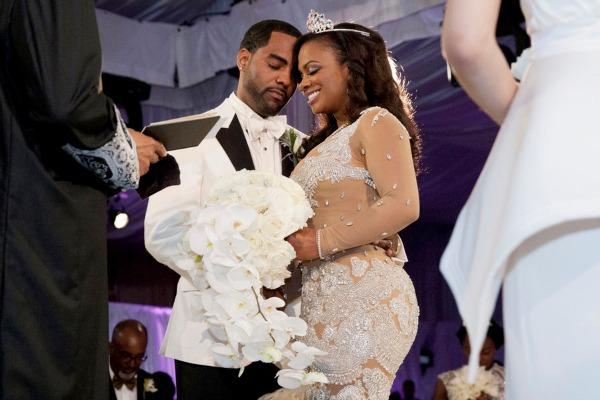 OKMagazine.com: Was there anything special or personal that you decided to keep off-camera on that day?
TT: You know what, we didn't. For us, it's so tricky for me because I came from behind-the-scenes to be a part of and to support Kandi with Housewives. It was tough at the beginning, but it was like, our lives are on Front Street and we didn't hold anything back. You have everything in the special from the prenup arguments, to me sitting with attorneys talking about it, to intimate conversations with my mom and Apollo from Housewives. We gave it all.
WATCH: Bravolebrities reveal their guilty pleasure TV shows
OKMagazine.com: How was doing this wedding special different from doing RHOA?
TT: Oh, it was much different because now all the energy and focus is just on us. On Housewives I could fade into the background and not say much, but with this it was like, 'Uh oh. I have to do a lot of talking. I have to be a part.' Yeah it's tough when the cameras are just really on you. You really have to do what you do.
Article continues below advertisement
OKMagazine.com: It was a super intense season of RHOA, how are you feeling since the end of it and have you and Kandi had a chance to decompress?
TT: No, we took a small little trip to the Bahamas but I think we're both workaholics. I'm in LA right now working on my own project, and we just keep it going. We do need to take some time to just relax because I think Housewives is about to ramp up in the next month or so. We're about to start filming soon so I know I have to pull her aside for a few days for a spa treatment or maybe a quick getaway just to relax a little.
OKMagazine.com: Speaking of RHOA, can you say if all the ladies from the cast came to the wedding?
TT: They were all invited. The invitations were sent out.
Kandi's Wedding special starts this Sunday at 8 p.m. ET on Bravo.
Are you excited to watch Kandi's wedding come together? Which RHOA ladies do you think showed up for the big day? Tell us in the comments below or on Twitter @OKMagazine.