REALITY TV
'It's Terrifying!' Ryan Edwards' Wife Mackenzie Breaks Down Over Relapse Fears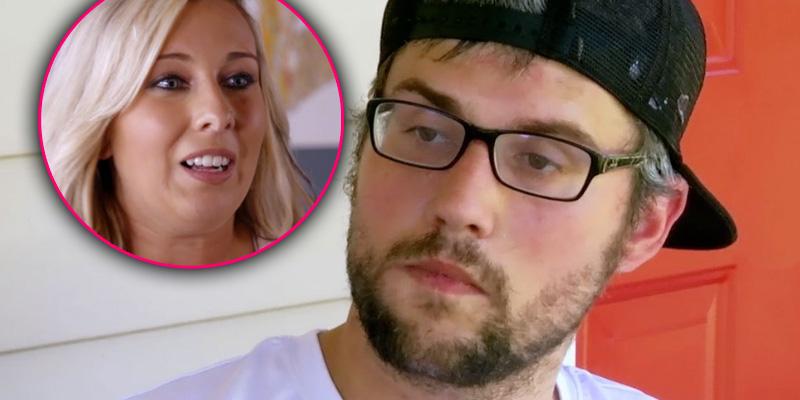 It was an emotional roller coaster for the ladies!
Ryan Edwards' returned home after a 21 day stay in rehab for his struggle with heroin and it wasn't easy for him and everyone else! His wife, Mackenzie, opened up about how she has been handling her husband's return and broke down in tears. She explained that after coming home Ryan was "super short tempered." She said to her friend, "And I have to tell him, 'listen you can be angry but you can't talk to me like that,' you know?" She wasn't afraid to admit that there has been some bumps in the road. Her friend asked if she worries about her husband's choice of drug being so "lethal" and that "just doing it one time can kill" him and she responded, "Yeah, it's terrifying. There is not one thing I can do to prevent it, if he wanted it, he can go get it. It's scary as f**k." While out to dinner with her husband later on in the episode, Ryan confessed that he regrets the stress he put on everyone, including his parents and his ex, Maci Bookout and their son, Bentley. "I'm so glad I listened to you and got help," he told his wife. "I couldn't have done this without you." Mackenzie broke down in tears because she felt as if she lost herself through the process of trying to stay strong for their family. As for Maci and Taylor McKinney, they are continuing to expand their clothing empire and got an office!
Article continues below advertisement
Tyler Baltierra will always be there for his dad, Butch! The reality star was ready to deal with sending his dad back rehab after he discussed with his wife, Catelynn, about him staying at their other home and fixing it up. Tyler joked, that Butch "destroyed" his childhood, so the least he could do is build him a fence. After bringing up the past, Tyler discussed their future. "I need to talk to him about going to rehab," Tyler said. Catelynn replied, "You said you wanted to wait until you weren't so angry with your dad to send him to rehab, are you feeling better about that? Are you not as angry with him?" And the reality star dad admitted, "I've come to conclusion that I am always going to feel angry about it." During a lunch date with his mother, Kim, Tyler and her both related to dealing with Butch over the years.
It's red carpet official! Amber Portwood and her new man (now her second baby daddy) Andrew Glennon made their debut as a couple at the MTV VMAs. The two got ready with Catelynn Lowell and her friend, so of course, they had to get to know Andrew! The two asked where he lives, has he been around kids, and more...but things got awkward! "Has Matt Baier still tried to keep in contact with you?," Cate asked Amber. "Yeah. He sent me a message yesterday saying when you're done with your man, your husband is ready to come home." Both Cate and her friend replied, "Ew!" Besides attending his first red carpet with Amber, Andrew also met her daughter, Leah, as well as Gary Shirley and his wife, Kristina. Once again...things got awkward! During a dinner date, Amber and Andrew discussed the future and having more kids! "I always said that I was never going to have kids. After I had Leah, I said 'this is all I want,' I don't want any other kids, unless, I don't know, it's depends, but, she's just perfect for me. She understands me."
Article continues below advertisement
Farrah Abraham is trying to mend her relationship with her mom, Debra, but it hasn't been easy! While in NYC, Farrah and her daughter, Sophia, were walking in a fashion show and Deb scored an invite! Sitting front row, she proudly watched her daughter and granddaughter work the runway. Over Deb's behavior, Farrah and Sophia were unsure how to feel about inviting her to the show. Deb also gave the two an invite to her wedding to David, but as previously said, their RSVP was heading towards a no.
What did you think of the episode? Let us know your thoughts!