REALITY TV
Shannon Beador Gives Her Take On Pal Jeff Lewis' Falling Out With Jenni Pulos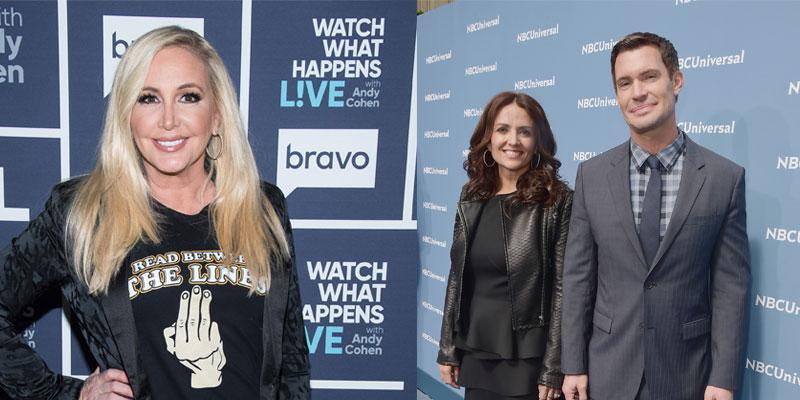 Though Jeff Lewis doesn't see an end to his feud with Jenni Pulos in the future, there's at least one person who remains hopeful. On a recent episode of Watch What Happens Live, Real Housewives of Orange Country star and Jeff's friend Shannon Beador opened up about the pair's falling out and if she thinks they will reconnect at some point.
"Could you ever envision being friends with Jenni again?" host Andy Cohen asked.
Article continues below advertisement
"I'm a very, very forgiving guy and I never say never but when someone reports you for abuse to your bosses, that's kind of something that's hard to get over," the Flipping Out star answered.
Shannon quickly jumped in to shared her view on the situation.
"I'll make a prediction," she began. "I was saying this today, not in press but to a friend, I give it a couple years until you both make up. I think it's gonna take a couple of years. Cuz you are like me and it takes time to process."
Jeff then revealed that, though he's still upset about the way things ended with Jenni, he knows that the show is different without her. "I've been watching the show and I already miss her. I will tell you that."
However his feelings of nostalgia aren't enough to make him change his tune just yet. "But it's just, when someone crosses the line….it's hard to get over," he insisted.
Watch the clip above and let us know if you agree with Shannon or with Jeff!