REALITY TV
'I'm Freaking Out!' Kailyn Lowry Breaks Down In Tears Over Welcoming Third Baby Alone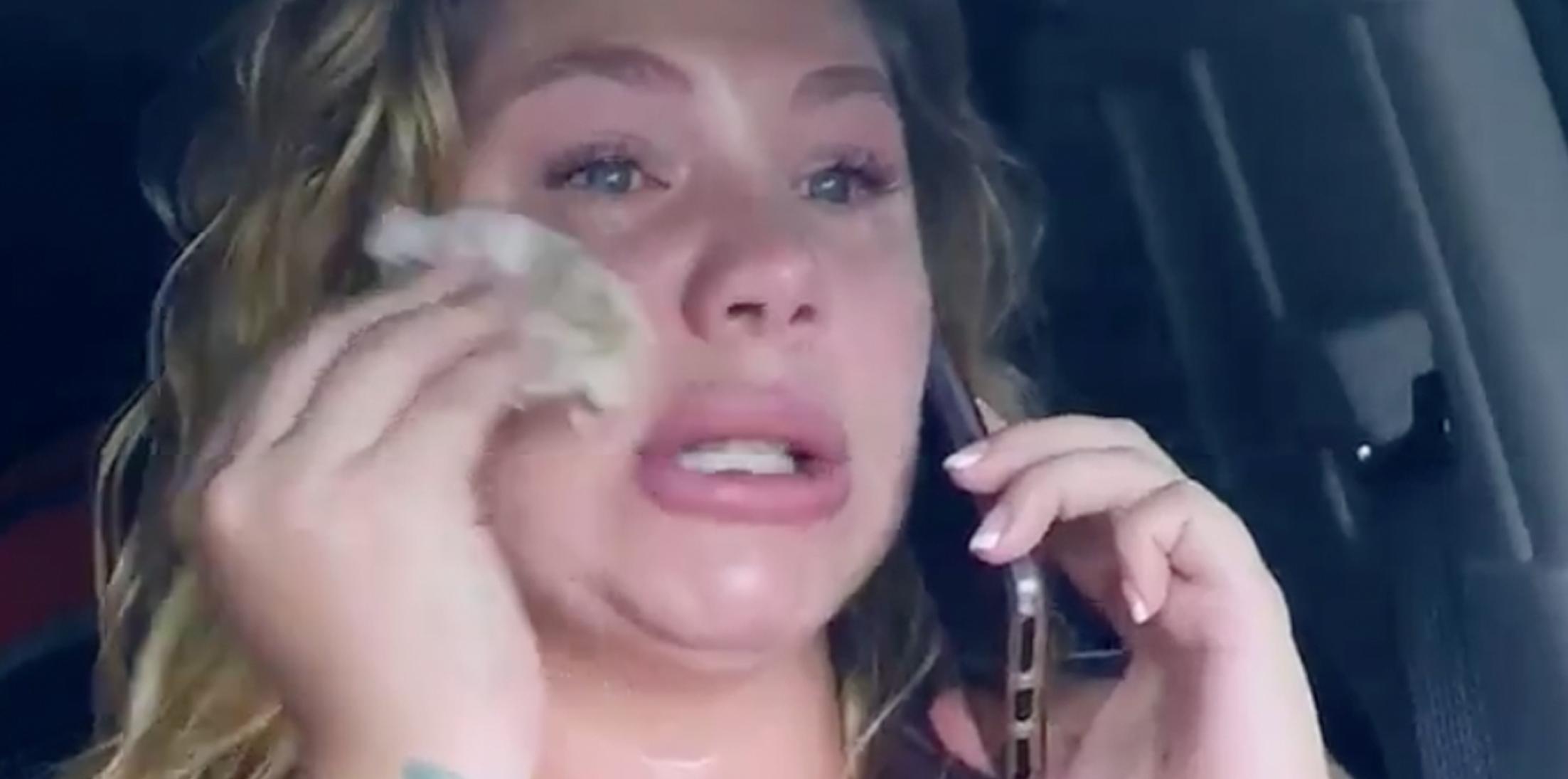 A new baby is about to arrive, but emotions are flowing!
A very pregnant Kailyn Lowry was expected to give birth to her third child with her third baby daddy, Chris Lopez, any day! "We could have a baby as early as Friday," the reality star told her friend in a scene. "Chris didn't come to my last ultra sound because he slept through his alarm." She added that she doesn't think that he will show up to her next ultra sound either. When her friend asked if she would like for Chris to be there with her, Kail replied, "Part of me doesn't think he deserves it. I just have a lot of mixed emotions about it like sometimes I want him to be there and sometimes I'm like 'f**k him' after everything he's done." In an emotional scene on the way to the ultra sound she said, "I'm like scared if I call him when I'm in labor or something, he like literally, won't show up." Adding, "I'm about to do this by myself." Chris ended up showing up at the ultra sound.
Article continues below advertisement
Summer is over for Leah Messer and her girls! She sat down for an adorable picnic to discuss the upcoming year with her three daughters, Aleeah, Ali, and Addie. "So you guys will be going in separate classes," she told her twin daughters, who asked the reasoning why. "Because you guys are, even though you are twins, you are two different kids. You need to do your own things, like your friends and you need to speak up for yourself."Aleeah said, "Well, we really don't speak time with each other because the teacher doesn't let us." Adding, "because she thinks we're going to jibber jabber." Luckily, the girls had a great first day!
Jenelle Evans wedding day was quickly approaching! The mother-of-three was finalizing all of the details including Maryssa and Jace's outfits, and of course...the location! As the days dwindled down, she and her future husband, David Eason, became very frustrated with the lack of help they received from their friends to help prep their home. Since David was working overtime, Jenelle was heartbroken that she wasn't receiving the emotional support from him during this time and the trouble she is facing with her estranged mother, Barbara Evans, who was not invited to their wedding. The two threatened to cancel their wedding after an explosive fight.
Article continues below advertisement
Briana DeJesus was putting her foot down with her first baby daddy, Devoin Austin! After welcoming her second child, Stella, with her second baby daddy, Luis Hernandez, she was raising the baby on her own which led her to being more strict with money for Nova. Devoin agreed to start stepping up more and pay for her after school activities, but when the time came, he was short cash!
Chelsea Houska was about to get her happily ever after...again! The mother-of-two was finalizing details to her second wedding her to husband, Cole DeBoer. after finding out they were pregnant with their son, Watson, they pushed back the reception so they could focus on the baby. But now, a year has flown by and their anniversary is quickly approaching!
What did you think of tonight's episode? Let us know in the comments section!