REALITY TV
The Bachelor Season Premiere Live Recap—Get All the Juicy Details From Night Two Here!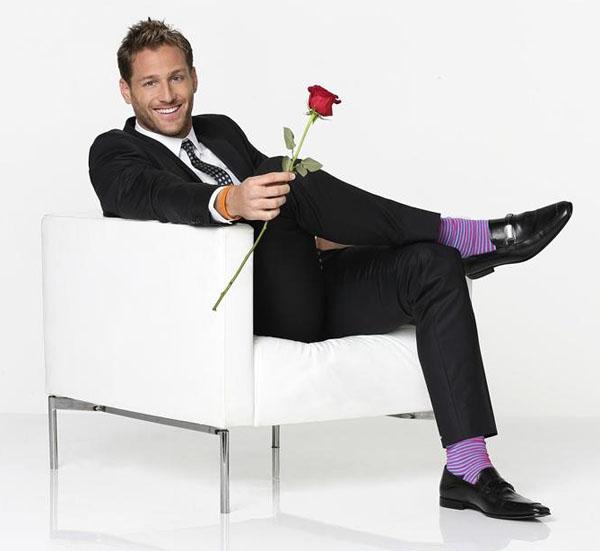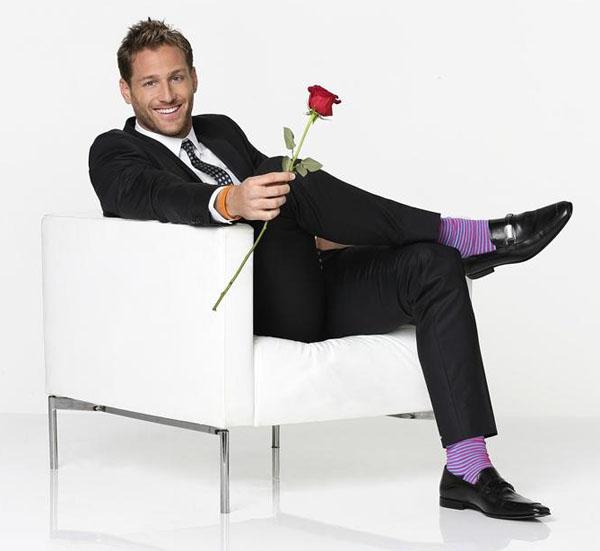 Meet Juan Pablo
8:05 - We agree Juan Pablo, we're SO happy you're The Bachelor!
Article continues below advertisement
8:07 -"I separated once, I don't want to do that again," the hunky Bachelor sweetly revealed about find the future Mrs. Galavis.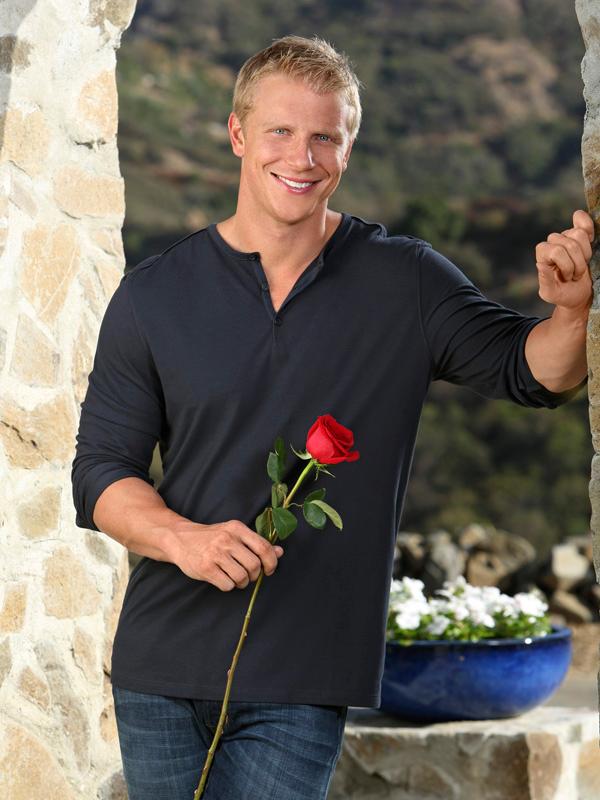 Sean Lowe Makes A Surprise Appearance
8:11 - Hello Sean Lowe! We love that Juan Pablo is sharing his nerves with the former Bachelor. "I want to keep the trend going," he noted as both Sean and Desiree Hartsock's engagements have lasted.
8:13 - Kissing tips from Sean? Juan Pablo we're here if you need any practice—muah!
8:14 - If you're playing The Bachelor drinking game, take a sip because the first use of "journey" just happened.
8:15 - Juan Pablo in the shower? Things are getting steamy up in here—literally!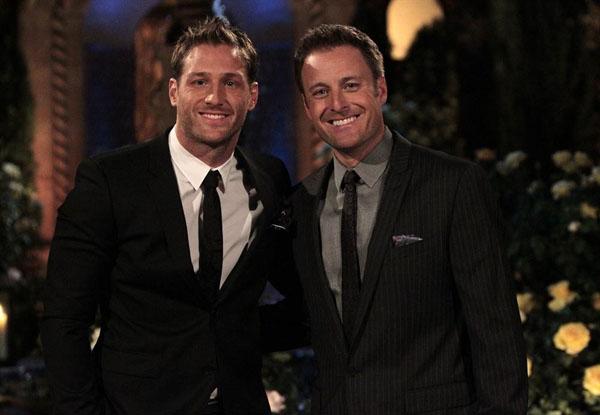 Let the Video Introductions Begin
8:22 - Chelsie is up first! The 24-year-old from Columbus, Ohio seems bubbly and an all around sweetheart. A+ Bachelor casting!
8:23 - Renee and Juan Pablo not only share Florida as their home state, but the joy of being a parent. Seriously, how sweet was the footage with her son? Our money is on Renee for hometown dates!
Article continues below advertisement
8:24 - Andi is a tough cookie. Brains and beauty? She is definitely a front runner!
8:25: Amy J. seems like a nice girl, but this introduction is getting really awkward way too quickly.
8:26 - It's official, Nikki is a great fit for Juan Pablo. Plus, she is a pediatric nurse which means she loves kids!
8:26 - Lauren H. had a tough relationship in the past. Will this interfere with getting to know Juan Pablo? Sadly, we think yes.
8:27 - After Valerie's tape we are 100% certain she is not on The Bachelor to make friends. "I'm not scared to file these things down and scratch some eyeballs." Yikes!
8:27 - Lacey seems sweet as pie, but will she stand out among the rest? Fingers crossed because we're a fan!
8:29 - Oh my gosh—how sweet is the DVD that Clare's late dad made for her future husbad? Hand us a tissue please!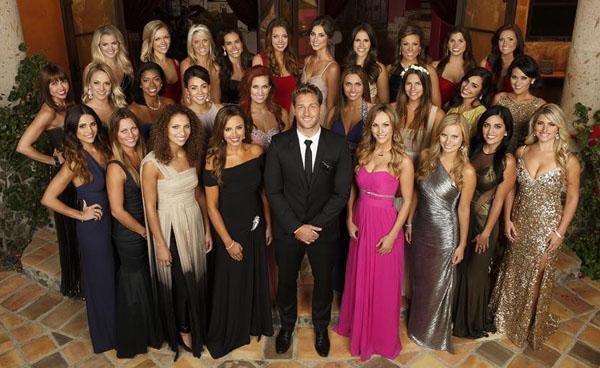 Article continues below advertisement
8:37 - Who is going to be the first lady out of the limo? The tension is killing us!
8:38 - Amy L. was the prefect choice to come out of the limo first!
8:39 - Cassandra may be the youngest of the competition, but that long silent pause does not seem like a good sign...
8:39 - Christy got the best reaction so far from Juan Pablo, "Holy moly!" We think it's safe to say she has a rose in her future.
8:40 - Christine's strapless emerald gown is everything. Do we also detect a spanish accent?
8:40 - Another great dress from Nikki! Oh and Juan Pablo biting his fist as she walks away? Amazing on so many levels!
8:41 - Will Kate dance her way into Juan Pablo's heart? She seems like a catch to us!
8:42 - Chantel teaching Juan Pablo how to pronounce her name? Snooze!
8:42 - Victoria is a Brazilian bombshell. Juan Pablo couldn't hep but agree as he exclaimed, "Hmm another cute one!"
8:43 - Lucy the "free-spirit" has arrived and Juan Pablo does not seem impressed by her shoeless ensemble.
Article continues below advertisement
8:43 - Danielle we like you, but why didn't you show Juan Pablo your smart and sassy side? You still have the one-on-one to strut your stuff!
8:44 - A piano bike? Lauren S. just had the weirdest, but coolest entrance ever in Bachelor history.
8:46 - "Instead of doing chemistry why don't we just have chemistry," Chelsie joked while leaning in for a kiss. Thank goodness she didn't really go for it!
8:46 - Valerie is rocking a pair of cowboy boots with her dress. What do you guys think—fashion forward or fashion faux pas?
8:47 - Elise's glittery gown is a knock-out, but their conversation was barely there. We still think she's a keeper though!
8:47 - Ashley's grand gesture? A gold a gold star for Juan Pablo's A+ work. Hmm...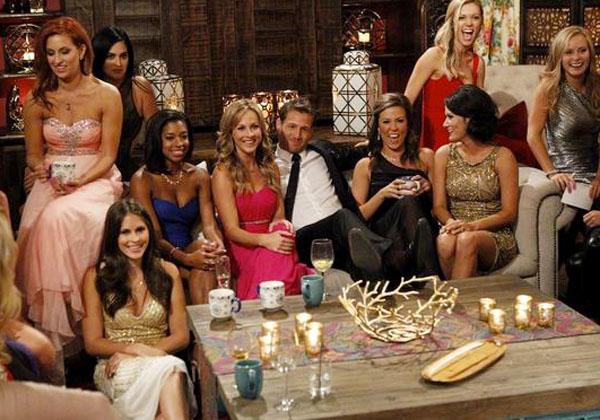 Limo Arrivals Part Two
8:53 - We can only imagine how relieved Juan Pablo was when Clare revealed her baby belly wasn't real—phew!
8:53 - How do you win Juan Pablo's heart? With soccer! Smart movie Alli on the sports angle.
Article continues below advertisement
8:54 - All we have to say about Amy J. is that she is definitely quirky.
8:55 - Juan Pablo definitely seemed impressed by single mom Renee—woohoo!
8:55 - Lauren H. didn't quite make the impression we were hoping. Does anyone remember their conversation? We're seriously drawing a blank.
8:55 - Maggie is a southern belle for sure. Sadly we don't think she has Juan Pablo hooked though.
8:56 - Kelly continued the theme of props by brining along her pup. Her occupation is "Dog Lover" so it's only to be expected, right?
8:57 - Lacey gave Juan Pablo a prescription from Cupid's Pharmacy. A little cheesy, but she is too sweet.
8:57 - Not only did Alexis romance Juan Pablo with her Spanish, but the her ridiculously good looks. Seems like a top contender to us!
8:58 - Are we the only ones who noticed Kylie just slowly walked away mid conversation? Interesting...
8:58 - For an opera singer Sharleen seems quite reserved and shy. Will she open up later in the evening?
Article continues below advertisement
8:59 - It seems as if they saved the best for last as Juan Pablo was literally speechless by Andi!
Let the One-On-One's Begin
9:06 - Impromptu dance session and a photo booth? We're liking this season already.
9:08 - "I'm just hoping I left my mark," Nikki gushed. Oh honey, you stole his heart the second you walked out in that dress!
9:08 - Renee and Juan Pablo have an instant connection talking about their kids. Plus, she is one hot mama!
9:09 - Here comes trouble. "Does it seem like I need any extra confidence?" Oh Lucy. A little too close for comfort lady!
9:10 - Amy J. why would you break out the massage table? Too much and uncomfortable on so many levels!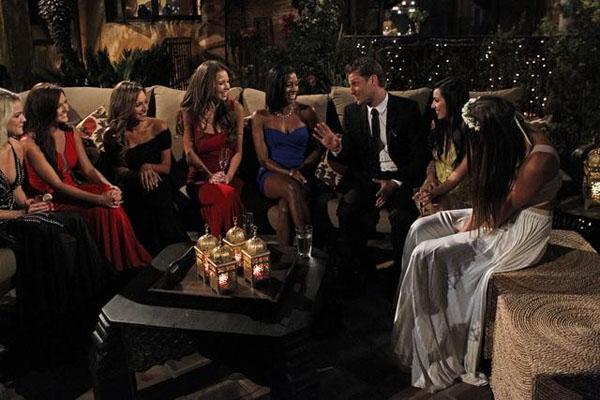 9:18 - All we can think about during Juan Pablo's one-one-one with Chelsie is how sexy he looks in those glasses.
9:19 - Elise's brave story about her mom's recent passing away just broke our heart. We're so happy Juan Pablo was there to comfort her!
Article continues below advertisement
9:20 - They just breezed through Kat, Chantel and Clare's one-on-one's to show Lauren H. pouting because she hasn't had any time with Juan Pablo yet. There is always one!
9:22 - Is Lauren H. going to be the girl from the preview crying on the bathroom floor? Poor girl is working herself up and it' only night one!
9:28 - Hallelujah! Lauren H. finally got time with Juan Pablo. Fingers crossed she doesn't lose it again!
9:30 - While we applaud you for admitting your insecurities on national TV, Juan Pablo seemed majorly freaked out by Lauren's breakdown.
9:31 - Room divided. Was Lacy's photo puzzle to Juan Pablo creepy or sweet?
9:33 - Sharleen has surprised us! Is he going to give her the first impression rose?
9:34 - Wait, what just happened? Did Sharleen really just admit she's not into Juan Pablo at all? Oh no she didn't!
Article continues below advertisement
The First Rose Ceremony
9:42 - Sharleen is already safe, so who will join her in next week's episode? See our list below:
Clare, Nikki, Renee, Andi, Alli, Chantel, Lauren S., Kelly, Cassandra, Danielle, Chelsie and Kat
9:47 - Oh my gosh! No words for the fact that Kylie just walked up to grab when Juan Pablo really. Poor girl is so embarrassed.
9:48 - Back to the elimination ceremony:
Victoria, Christy, Lucy, Elise and Amy L. were the last lucky ladies to land roses
9:51 - Cue the emotional exit tapes and tears galore!
9:52 - So who didn't land a rose? See our list below:
Alexis, Amy J, Ashley, Christine, Kylie, Lacy, Lauren H, Maggie and Valerie
9:57 - This season is going to be SO juicy! Thank you ABC for this teaser trailer.