REALITY TV
'The Proposal' Contestant Accused Of Setting Up A Woman's Sexual Assault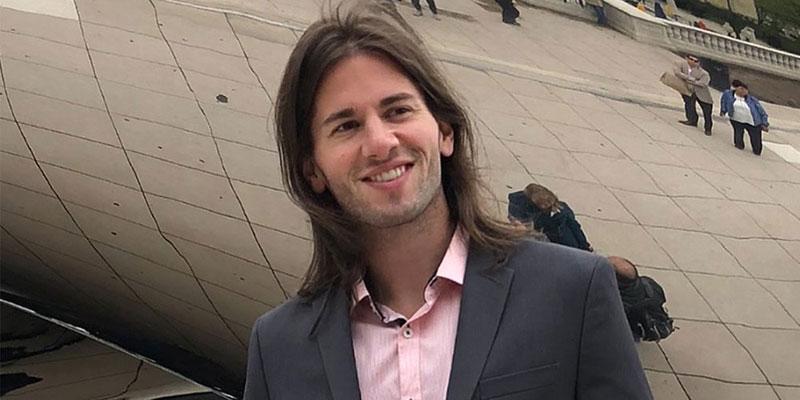 A contestant from ABC's new show The Proposal has been accused of setting up a woman's sexual assault. Erica Denae Meshke claims that Michael J. Friday invited her on a date and then left her with two older man in their 50s, one of whom she alleges sexually assaulted her after Michael mysteriously disappeared.
On Thursday, Erica recounted her story in a public Facebook post. She shared a picture of The Proposal's male contestants and claimed one of the men "was directly responsible for my date rape." Erica then posted a screenshot of Michael's Instagram account in the comments and said he was the man responsible.
Article continues below advertisement
"After keeping this buried for nearly eight months, and seeing this man continue to succeed and not be held accountable for his actions, I've had enough," Erica wrote. "I've lost sleep, relationships, self esteem sic, trust and countless other things because of that night. And I'm done keeping it quiet."
Erica claimed she met Michael via Tinder and agreed to meet him in a "lobby/entertainment room" at an apartment. When she arrived, Erica claims there were two older men in their 50s who Michael called "friends." Soon after, Michael left, and Erica claims her drinks were spiked.
"The original guy never came back, despite me calling and texting," Erica wrote on Facebook, adding that she was then taken to an apartment by one of the men and allegedly assaulted "for the next 5 hours."
ABC has announced it will cancel Michael's episode as it investigates Erica's claims. "An allegation has been made against a contestant on next week's episode of The Proposal. While the accusation was not related to the contestant's appearance on the program, we take it very seriously," ABC and Warner Horizon Productions told People. "ABC and the producers of The Proposal are pulling the episode while this matter is under review."
Article continues below advertisement
The Proposal is made by the same team behind ABC's hit Bachelor show and its many spinoffs. Last week, it was uncovered that Lincoln Adim, a contestant on this season of The Bachelorette, was convicted of indecent assault and battery for groping a woman on a harbor cruise ship in May 2016. Warner Bros. denied knowledge of Lincoln's criminal past, despite having run a background check on all contestants. "We are currently investigating why the report did not contain this information, which we will share when we have it," they said in a statement.
What do you think about ABC's track record with contestants? Sound off in the comments below.