REALITY TV
'Total Divas' Star Naomi Reveals What She & The Cast Are REALLY Like & What To Expect In 2018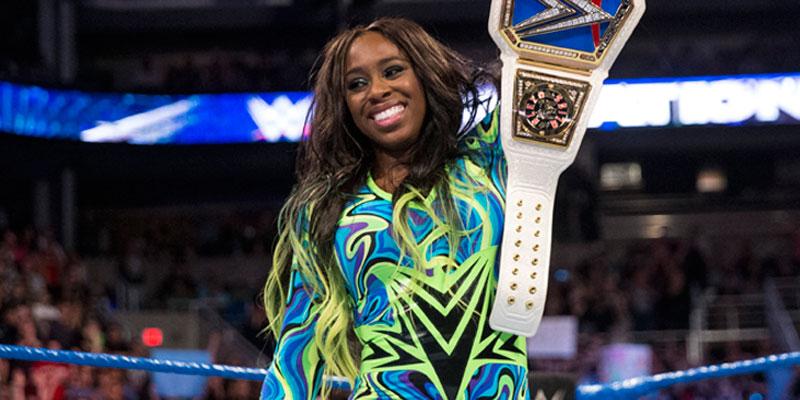 WWE Superstar Naomi, aka Trinity Fatu, is no stranger to drama or fierce competition. Whether it's taking ladies on in the ring or dealing with her castmates on the hit E! show Total Divas, the former Smackdown Live Women's Champion isn't afraid to take on a challenge. And as she enters 2018, Naomi is prepping for her biggest year yet.
Naomi spoke exclusively with OK! about Total Divas, balancing her incredible career and personal life, and what fans can expect from her in 2018. Hint: she isn't slowing down anytime soon.
Article continues below advertisement
OK!: We're almost to the end of Total Divas' seventh season. What's been your favorite part of the season so far?
Naomi: Winning the SmackDown Live Women's Championship and title was definitely the most exciting thing that's happened to me this season. It's something I worked really hard for, and it's cool because throughout the seasons, fans have been able to see my progress and see me get to that point.
OK!: What else can fans expect to see this season?
Naomi: You'll see all the chaos leading up to SummerSlam and SummerSlam itself. You'll also get to see all of us continue to grow and strive. We've had a lot of firsts this year: the first women's Royal Rumble, the WWE Superstars Mattel fashion dolls, and the women main event pay-per-views. The great thing about Total Divas is that it gives people who don't watch wrestling an avenue to see how empowering we women are.
Article continues below advertisement
OK!: On Total Divas, you and the rest of the women seem to be very close. Is that for the show or are you friends outside of filming?
Naomi: What you see on Total Divas is what it is! It really is like a sisterhood. We bump heads, we disagree, we fight, but at the end of the day, we all respect how hard we all work and know that we're all passionate. That's something that, through all of the tough times, always brings us back together.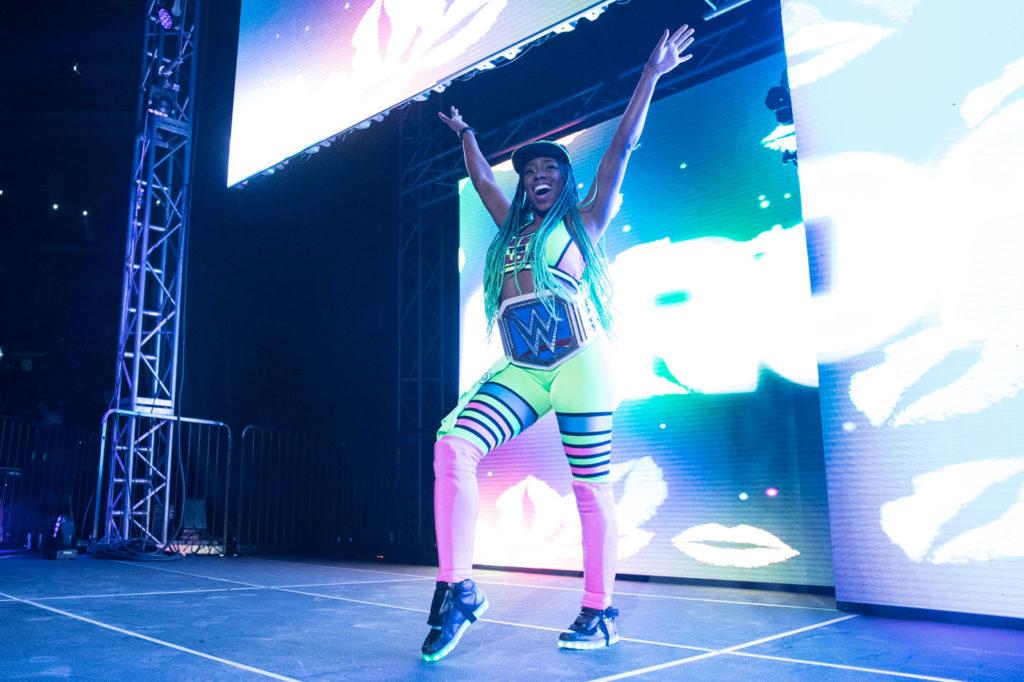 OK!: Is there anything E! doesn't show on Total Divas that you think fans would be surprised to know about you and the other women?
Naomi: That's a hard one because I feel like we show everything! You see us without makeup, you see us with makeup. You see us with our husbands, you see our families. You see the chaos and the craziness that goes on behind the scenes. I feel like there isn't anything I haven't revealed on the show.
Article continues below advertisement
OK!: This season, you and your husband, fellow WWE Superstar Jimmy Uso, have been focused on trying to spice up your marriage. How do you keep a relationship fresh? What advice do you have for other longtime couples?
Naomi: It's tough for us because we've been married for four years, but we've been together eight years, so we're about to hit that 10-year mark. And when we first met, our careers weren't as busy. We weren't on the road full time so we had a lot more time off to do special things for each other. So that's what we're focusing on now. It's just remembering the things that made you fall in love with each other and trying to continue to do those things throughout the years.
OK!: You and Jimmy also keep busy raising his two children, ages 9 and 10. Do you have any plans to expand your family and have another child?
Naomi: Absolutely! I remember when I started wrestling at 21, I thought, 'By the time I'm 30, I'm sure I'll probably be on my way out and be ready to have kids.' But that time flew by so fast! I'm really happy with where I am in my career and I'm not ready to leave wrestling yet, but I'm not going to put a time limit on it anymore. Kids will definitely be in the future for us.
Article continues below advertisement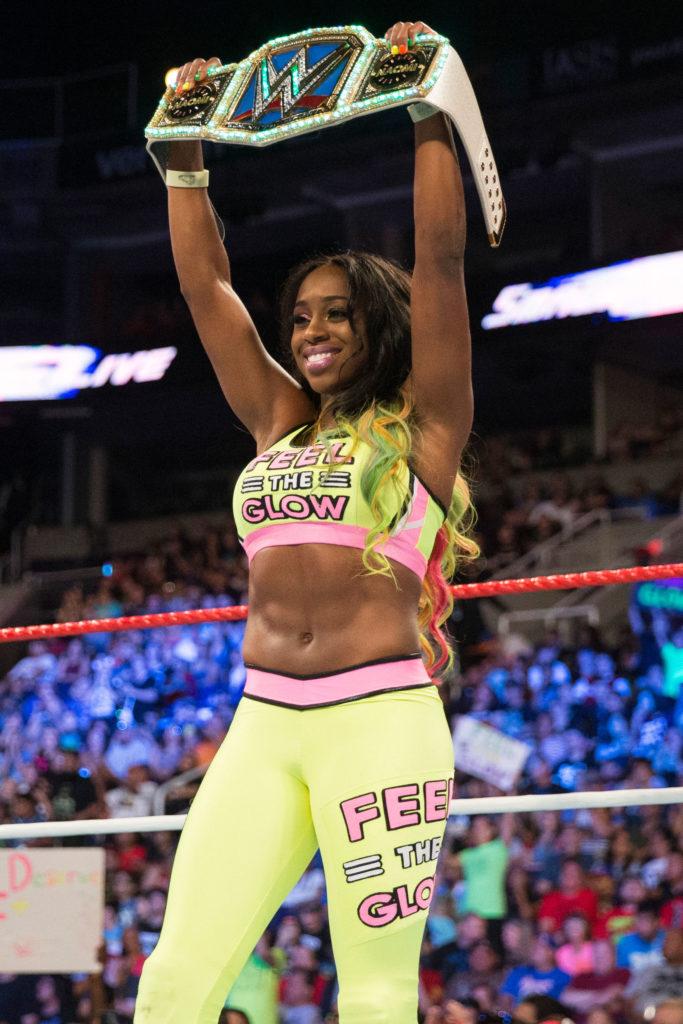 OK!: What are you currently up to when it comes to wrestling and what are your goals for 2018?
Naomi: I have quite a few goals. I want to continue to excel in every way possible with promos and matches. I look forward to being a part of the next Women's Ladder Match, and I'd like to hold a championship again on both Smackdown and Raw at some point in my career before I do retire. I also want to continue helping build the division and breaking barriers like we've been doing.
OK!: What advice do you have for other women who have big dreams? How can they achieve their high goals?
Naomi: Believe in yourself, be persistent, and don't let anyone break your confidence. It gets hard no matter what it is you're doing — school, work — the only way you're going to do it is if you stay consistent and focused. I think we're all capable of doing anything we dedicate ourselves to.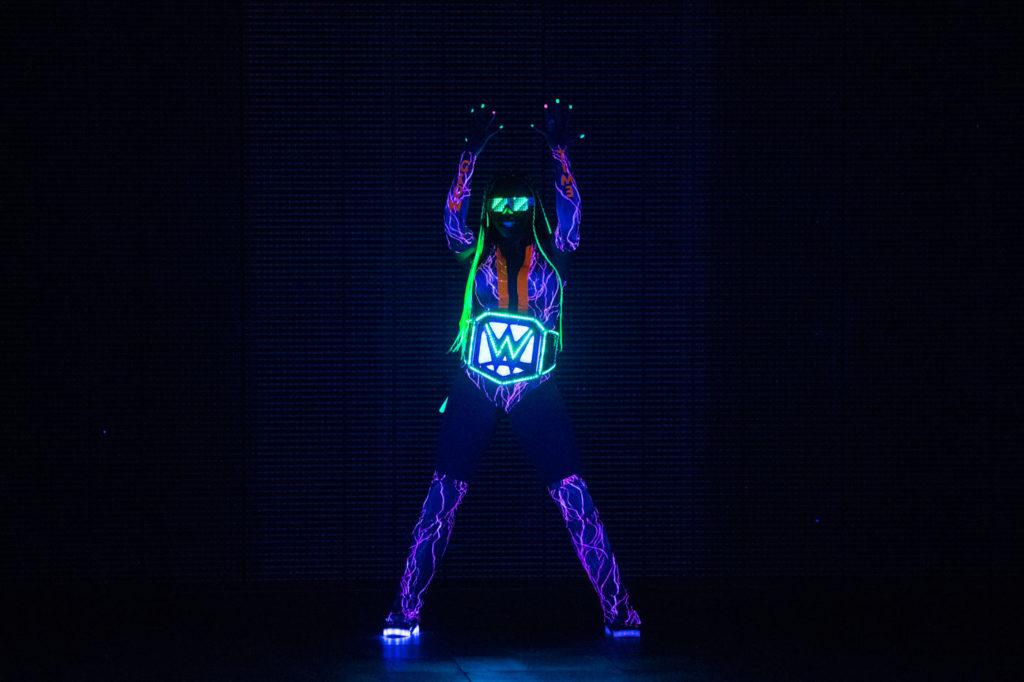 Total Divas airs Wednesday at 9pm ET on E! TV.