REALITY TV
'WAGS: Atlanta' Star Brandi Rhodes Tells All About What Fans Can Expect From Her This Season!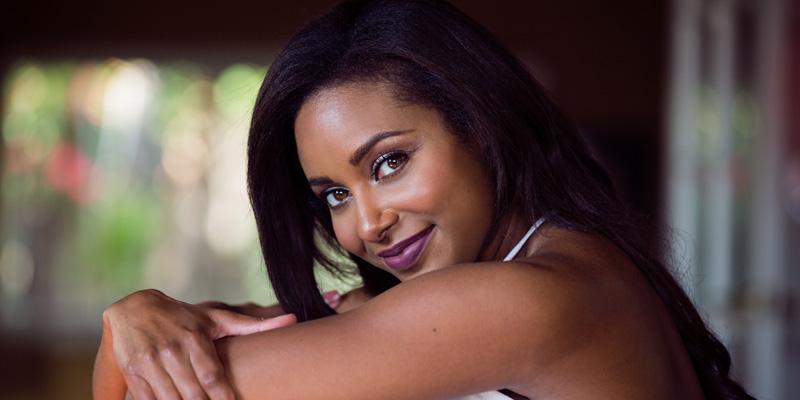 Brandi Rhodes is heating up Atlanta as one of the stars of reality show WAGS, which premieres January 3rd on E! The 34-year-old, who wrestles for Ring of Honors women's division, Women of Honor, spoke exclusively with OK! about how exactly she landed in the wrestling world, what fans can expect to see from herself and her wrestling superstar husband Cody on WAGS, and much more!
The beauty revealed that her getting involved in wrestling actually happened by chance. "It's really a weird fairytale kind of story. I was working as a model in Miami at the time, doing nothing athletic with my life, and they were just scouting."
Article continues below advertisement
"So I was scouted like any other casting call, and from there, it's very funny," Brandi continued. I remember my agent calling and saying 'this may be really weird, but would you have any interest in WWE?' I was like, 'isn't that wrestling? And the last time I saw a WWE match was in my women's studies class at the University of Michigan, and they picked it apart. But she implored me to watch, and instantly I was interested."
The career change worked in her favor, as she has been in the professional wrestling world since 2011. That means she knows a thing of two about how to stay in tip-top shape.
Brandi told OK! about her fitness regimen, "I'm in my mid thirties, so staying in shape isn't as easy as when I was in my early twenties. At that time, as long as I ran a couple of miles every other day, I stayed in great shape. That doesn't work anymore. The one thing I like to do is challenge my body, so I just transition between a bunch of different workouts all the time."
Article continues below advertisement
And as for what viewers can look forward to seeing during WAGS Atlanta, Brandi revealed that things get very personal.
"A lot of what is featured about me on the show has a lot to do with Cody. People will also see more of the wrestling me. People haven't seen too much of Brandi outside the microphone wielding and interviewing, so they'll get more of a look at my life when it comes to training and having matches. There are also some in-depth discussions between myself and my husband that are very real and personal. That is an aspect of my life I never thought I would let people into, but we're doing it."
Will you be tuning in to E! at 10/9c to see Brandi on WAGS Atlanta? Sound off in the comments section.