ROYALS
Jeremy Clarkson 'Doesn't Give A S--t' About Prince Harry And Meghan Markle's New Netflix Deal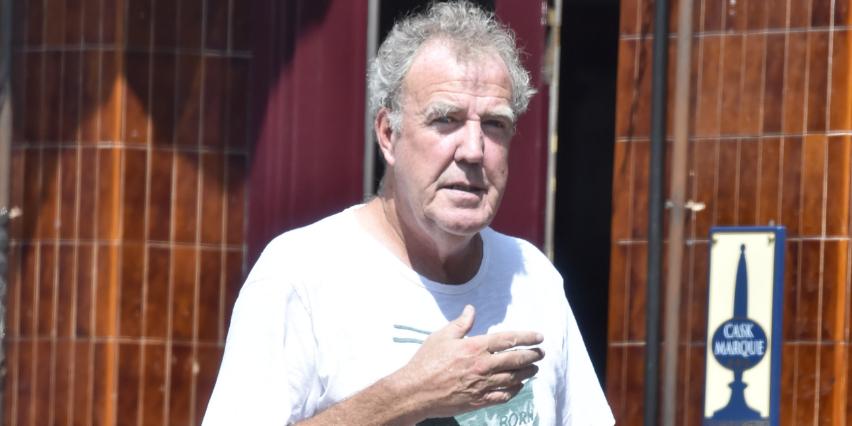 Jeremy Clarkson has much to say as the new BBC Director-General Tim Davie is looking forward to targeting comedy shows that are seen as too left-wing to restore trust and confidence in the organization.
However, the 60-year-old thinks that the process is much easier than the course BBC's new frontman intends to take.
In an exclusive new interview with The Sun, he said: "It's got nothing to do with your ­politics. Are you a funny person?
Article continues below advertisement
"It doesn't matter where you went to school, what colour you are, whether you've got breasts, a scrotum — it ­simply doesn't matter. It's, 'Are you funny?'
"There was an old commissioner at the BBC who used to say, years ago, 'Beware, beware, the man who cares'.
"If someone comes to sell me this documentary about something that they feel passionately about, it'll be c**p.
PRINCE HARRY AND MEGHAN MARKLE CANCEL FUNDRAISING EVENT AFTER BAGGING NETFLIX DEAL
"All films made about something where the director is trying to get a message across, whether it's diamonds in Africa or whatever, aren't as good as they could have been if somebody couldn't have given a s**t."
The comments come just in time as Prince Harry and Meghan Markle sign their new Netflix deal to create content that "informs but also gives hope."
However, Clarkson thinks otherwise, as he believes that production is much more than hopeful shows.
Article continues below advertisement
He said: "They will be drivel. £100million to make shows and films that inform and give hope? Kill me.
"I'd be much better making their programmes, as I don't give a s**t about anything they give a s**t about. Just awful."
Clarkson is soon to return with the game show Who Wants To Be A Millionaire on ITV. Clarkson will be in the show for the fifth time after taking it over from Chris Tarrant.
MEGHAN MARKLE SUING PAPARAZZI OVER 'PRIVATE' IMAGES WITH HER SON ARCHIE IN VANCOUVER
Speaking of the latest person to win the grand prize, Clarkson said: "They were just an extraordinarily knowledgeable person. If you lived on this person's street you would never need Google.
"They did it really fast. That was, I suppose, the big surprise — that one minute they were on £2,000 and the next I was going, 'And this for a million pounds'.
"It felt surreal. This person got there in about 14 seconds."
Clarson further added that the latest winner was the "obviously the best I've ever had because they've won more money. They've done better than anybody else."
Who Wants To Be A Millionaire has found much fame globally and has been produced in several countries in different languages.