STYLE
3 Reasons BeautyDNA Will Make Cosmetics Shopping a Thousand Times Easier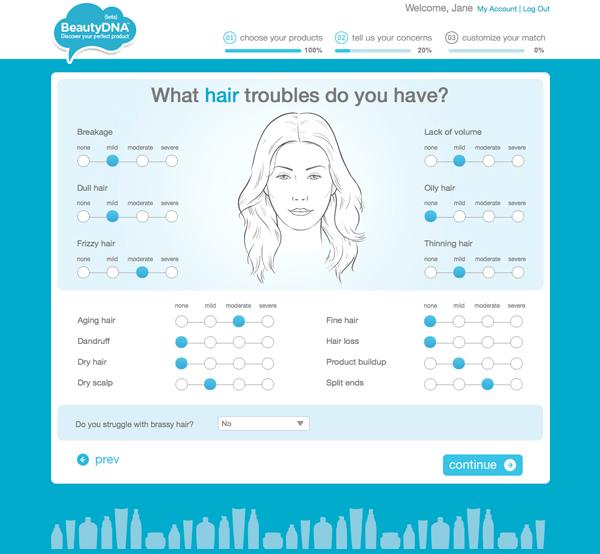 All the beauty gals of the world, listen up! There's a new monthly subscription service that's about to make cosmetics shopping a simple venture. Meet BeautyDNA—essentially your new personal shopper in a digital format. The subscription website service takes your individual preferences, wades through thousands of products, and delivers the suggestion to your door. Your monthly subscription is all about you. And who could argue with that? Here are three reasons why BeautyDNA is about to change the name of the game.
Article continues below advertisement
1. You'll Avoid Staring at Makeup Shelves for Hours on End.
There's nothing more frustrating than staring at a jam-packed, freshly stocked cosmetics shelf and having no idea where to even begin. Finishing powder? Liquid foundation? Primer? BeautyDNA actually picks the products for you, using the results from a personalized test you take in the beginning of your subscription. So it's stuff you want, without the confusion and frustration.
PHOTOS: The Best Beauty Looks at the 2014 MTV VMAs
2. It's ONLY the Products You Need
BeautyDNA will only send you product suggestions that exactly fit the needs you specified in your test. You won't have to worry about getting 45 emails about straight hair when you've been rockin' curly tendrils since birth.
3. It's Kind of a Steal
At $25 a month, BeautyDNA is cheaper than most full-sized products. That $25 includes your membership (and ability to logon and personalize your profile at any time), one beauty product a month, and shipping.