STYLE
3 Stylish Statement Necklaces Under $100!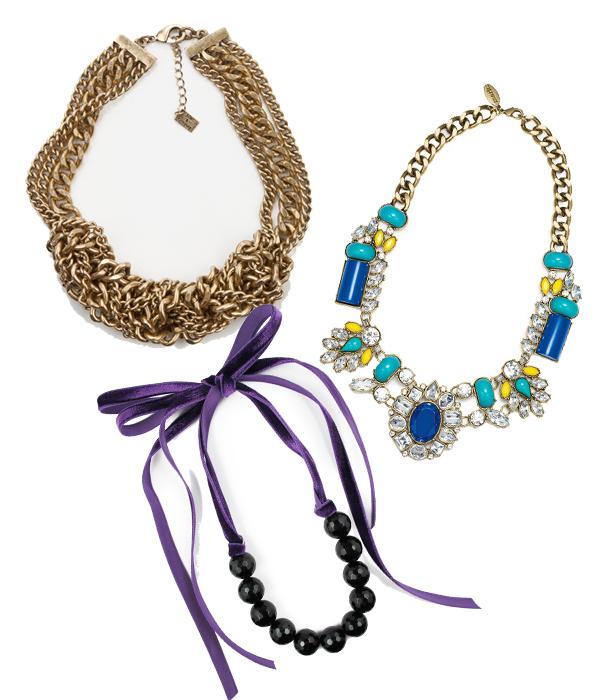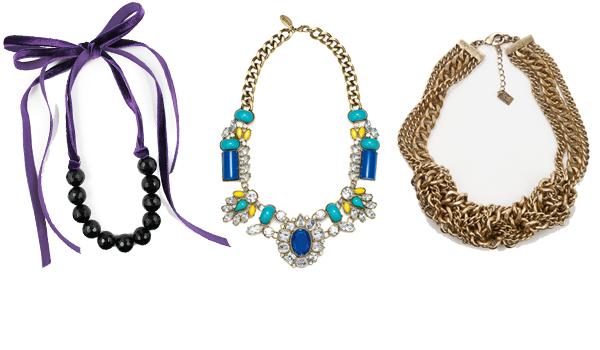 One major plus of giving your jewelry box a hefty spring cleaning—you know, besides finding bling that you lost in the 8th grade? Room for a new statement-making necklace! Believe it or not, in a few short months you'll actually be able to show off your jewelry that is now masked by your puffy (yet completely necessary) jacket and thick knit scarf. It's a style miracle.
Article continues below advertisement
The trend on our minds and wallets? Affordable statement necklaces that add that "something missing" from our simplest outfits. And because not everyone is interested in wearing a diamond-encrusted choker fit for royalty with their plain white tee, we picked a few modern options all priced at under $100.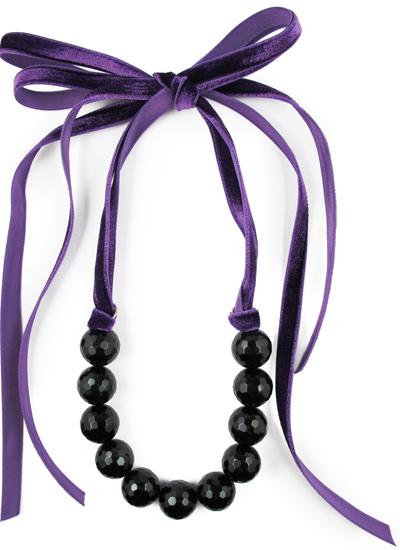 1. PJ Gemstone and Ribbon Necklace, $68, katiebartels.comThis beaded onyx gemstones necklace benefits more than your décolletage. With every purchase of this necklace, designer Katie Bartels donates 100% of the proceeds to the Lustgarten Foundation, a charity organization focuses on advancing research to cure pancreatic cancer.