STYLE
The 411 on DJ Jesse Marco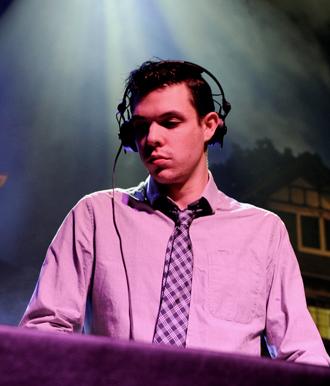 DJ Jesse Marco is a staple at some of the most elite venues in the world and has been hired by celebrities including: Heidi Klum, Russell Simmons, Spike Lee, Denzel Washington and Alessandra Ambrosio for their private parties.
Jesse is making his on-screen debut in the highly anticipated Todd Phillips' movie "Project X," where he plays a DJ. On Feb. 7, Jesse's single "Daddy Cool" on Big Beat/Atlantic Records was released on Beatport. It is now available on iTunes.
Article continues below advertisement
On Feb. 22, Jesse spun a Pre-Oscars party at Chateau Marmont where celebs who danced to his tunes included: Owen Wilson, Ben Stiller, Vincent Gallo and Lindsay Lohan.
Jesse Marco's Top 5 "Go-To" Songs For Events:
1. Jesse Marco - "Daddy Cool" - This is my first single on Big Beat/Atlantic Records. Sort of a pop-influenced dance record — blending disco house and some more electronic funky sounds. It always keeps the crowd on their feet.
2. Childish Gambino - "Heartbeat" (Jesse Marco Remix) - This is a brand new remix I just finished for Donald Glover aka Childish Gambino. I loved the original so I put my twist on it.
3. Duck Sauce - "Big Bad Wolf" - This is sort of a cheeky record, funny enough it works.
4. A$AP Rocky - "Peso" - No rapper is more buzzed about right now than A$AP, he's got New York in his pocket. I love to see a fellow NYC native doing so well and this song is awesome.
5. M.I.A. - "Bad Girls" - M.I.A. did it again with this one - Danjahandz produced this so I'm excited to see his work come through M.I.A. this time. He produced Timbaland's "The Way I Are" and tons of other hits we get to enjoy in the club, I know this one will be no different in getting the crowd going.