STYLE
5 Things I Learned About Project Runway at the New York Fashion Week Show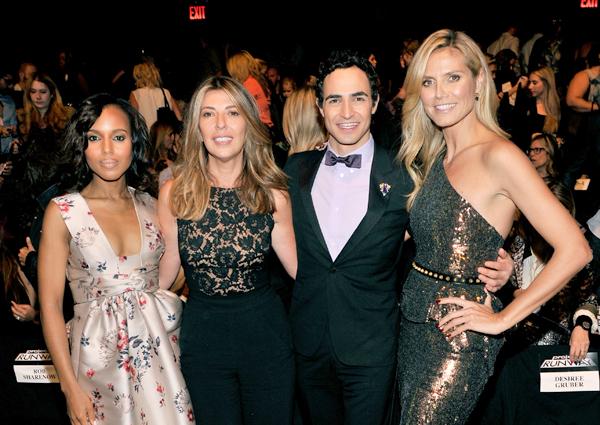 You try watching a Project Runway show complete with celebrity guest judge Kerry Washington and leave the theater without a thought or two. Today I watched amazing designers present their beautiful collections at New York Fashion Week. These are the five things on my mind.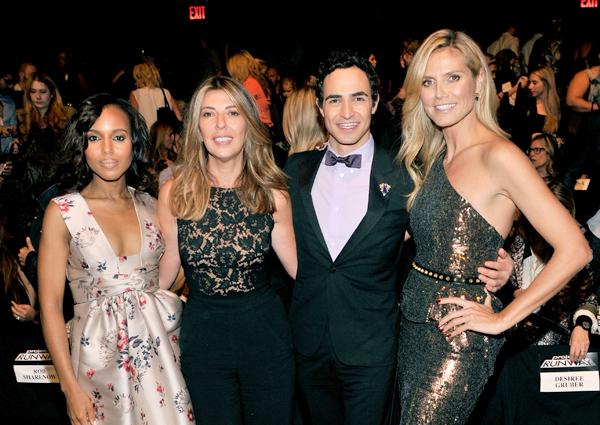 1. Heidi Klum Is a Doll
Could she be the cheeriest person alive? After watching the Project Runway show during Fashion Week, I'd be the first to call out her clear content with being a part of this show. Standing up in front of an entire theater filled with people clad in their best at Lincoln Center, Heidi giggled, got giddy over the fact that the competition series has an Emmy nom under its well-made (probably Italian leather) belt, and posed for easily 3,000 pictures. Yes, she did all of this in a sequined gold gown and heels. The girl is a doll, indeed.
Article continues below advertisement
2. The Judges Are Friends, You Guys!
Heidi Klum called Tim Gunn out. Yep, she called him out for being an amazing, incredibly caring mentor and friend. They all adore each other, and it almost made me tear up.
Photos: New York Fashion Week Street Style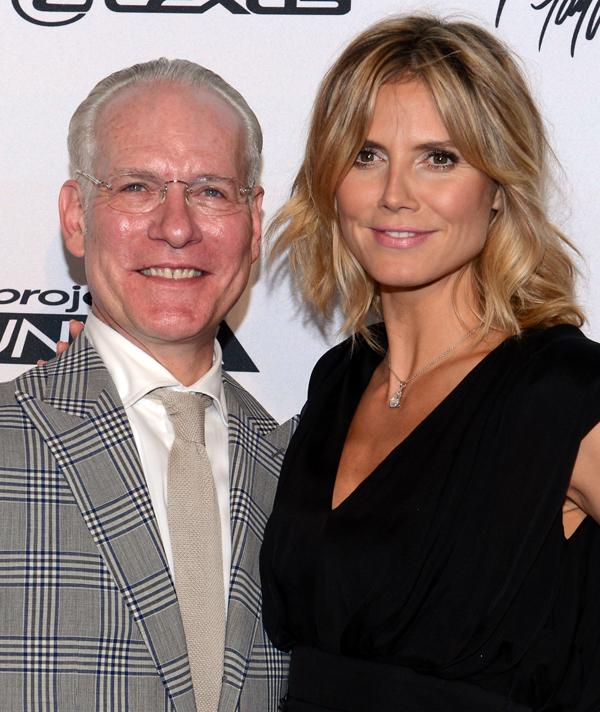 3. This Is More Than a Reality Show for the Contestants.
When Alexandria walked down the runway with her models during their final parade, it was very clear that the young aspiring designer had tears in her eyes. And why shouldn't she? Getting to show off something you made to that amount of people is a huge achievement.
4. Instagram is Boss.
Next time you're in a show, look over your shoulder. There, in the dark Fashion Week studio, you'll come face-to-face with at least 20 hashtags. It's #NYFW, of course.
Photos: We Take You Inside the Most Major Fashion Week Parties 
 5. I Like to Shop
If these clothes were set out to purchase directly following the show, I would be in an insane amount of debt. They are all welcome to make me a new dress if they please.
Do you watch Project Runway? Who do you think will win? Tweet @OKMagazine and leave a comment below.