STYLE
Ashley Madekwe's Style Diaries: London Fashion Week!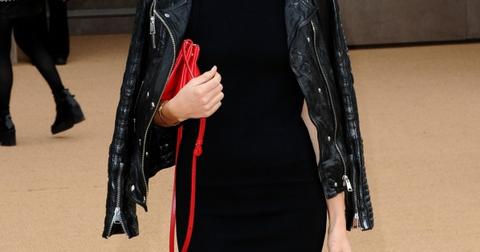 View all comments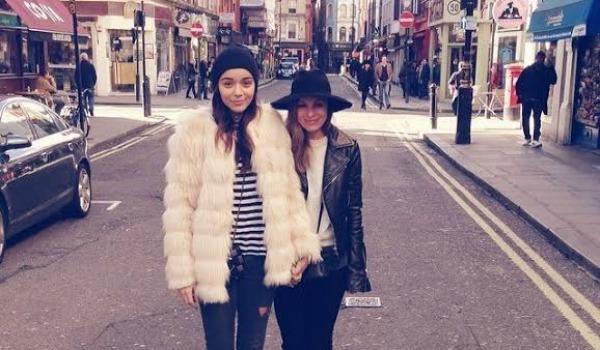 New York Fashion Week may be over, but the style circus is heading out around the globe for more. It Girl Ashley Madekwe flew to the UK for London Fashion Week, and OKMagazine.com has the scoop on her outfits for the occasion, straight from her stylist Joey Tierney (with Ashley, above)!
OK! News: Check out Ashley Madekwe's look from a black-tie gala!
Ashley attended four shows during her time at London Fashion Week. "To visit London during Fashion Week was an incredible experience," Joey says. "Ashley and I had a lot of fun and saw some great shows together including Topshop and Burberry to name a few. We also had the chance to meet some amazing people while we were there." At the Topshop Unique show, she wore a black top with a deep green Topshop sequin skirt. She accessorized with a classic Chanel shoulder bag and Charlotte Olympia sandals with a gold platform.
Article continues below advertisement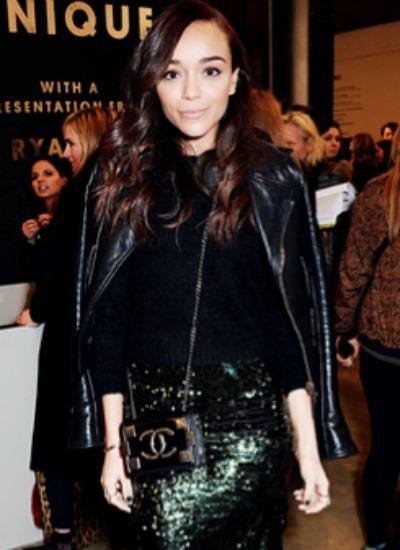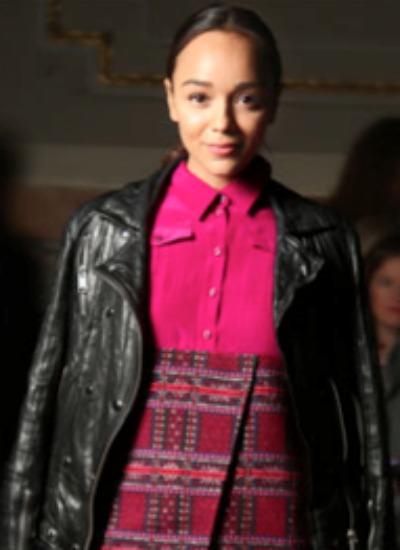 At the Whistles presentation, Ashley pulled off a blush-pink strapless Whistles jumpsuit with a fitted bodice and loose-fit tapered pants. What a cool fashion look! She accessorized simply, with Shamballa Jewels earrings.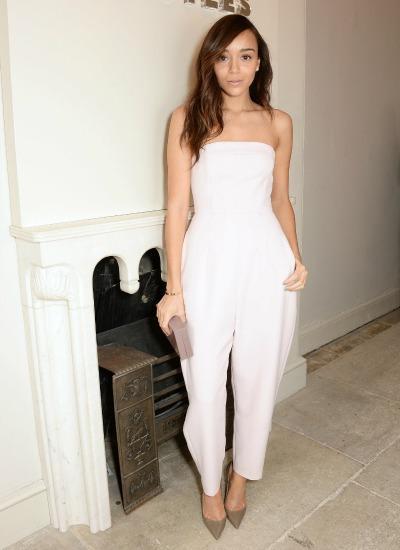 The Burberry show is the most star-studded event of London Fashion Week (after all, Harry Styles sits front row!). Ashley wore a black dress with Burberry leather jacket. "I loved all the outfits that Ashley wore, but I believe the one that stood out the most was the LBD for Burberry's show," Joey says. "We accessorized it with a Burberry leather jacket and a bright red purse that made the outfit really pop. It's both timeless and chic."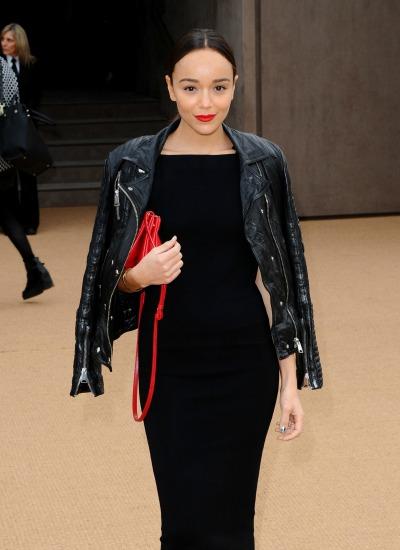 Which outfit is your favorite? Have you ever been to London? Would you love to go to a fashion show one day? Tell us in the comments below or tweet us @OKMagazine.