STYLE
Mark Ballas Teams Up With BC Jean As The Next Ultimate Singer-Songwriter Duo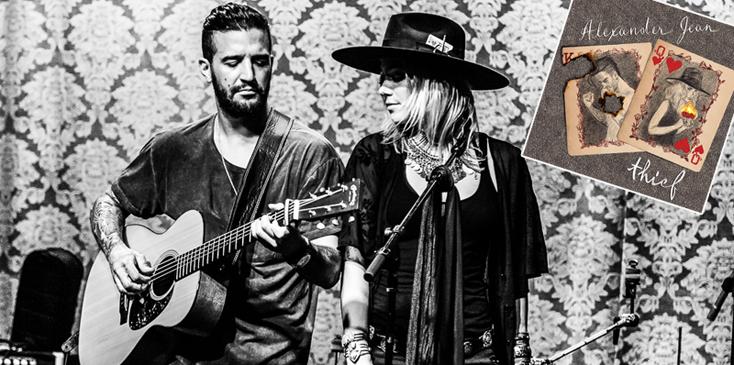 From dancing to strumming to singing, Mark Ballas can do it all! The pro dancer, who has dominated the ballroom on Dancing With the Stars, is proving music is a part of his blood with a new project, Alexander Jean.
The singer-songwriter duo featuring BC Jean and Ballas just dropped their new single titled "Thief," the second single from their forthcoming EP, on March 18.
The indie duo first started in 2012 in typical L.A. fashion at a singer-songwriter showcase where Ballas met BC Jean, who shot to fame when her song "If I Were A Boy" became a worldwide #1 hit after Beyonce recorded it for her I AM…SASHA FIERCE album.
Article continues below advertisement
"What we're creating as Alexander Jean is a whole other entity that feels more honest for us," Ballas said. "We're in control as songwriters, and we're building on the natural musical and personal chemistry that we have. When we wrote our very first song together, 'Head High' in 2013, we looked at each other like, 'There's something here.'"
Their first single, "Roses And Violets," hit #1 on iTunes Singer/Songwriter chart; and #6 on iTunes' overall chart and the rest is history for this dynamic duo.
With BC and Mark sharing lead vocals; and Mark's diversity of instruments (he uses the nylon string flamenco guitar, steel string acoustic guitar as well as the electric guitar to make their riffs), there's definitely "something here" with "Thief."
Check out Alexander Jean's new song on iTunes!