STYLE
Biggest Loser's Tara: Winning Isn't Everything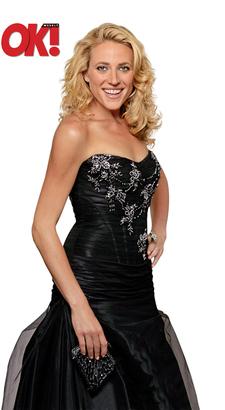 When the 24-year-old former model Tara Costa began her Biggest Loser journey nine months ago, she tipped the scales at 294 pounds. Now, the New Yorker weighs in at a svelte 139 lbs!
Even so, that wasn't enough for Tara, who consistently topped the leaderboard all season at the ranch, to win it all at the finale. In fact, she ended up in third place behind champ Helen Phillips and Mike Morelli, who dropped from 388 pounds to 181 pounds.
Article continues below advertisement
But in spite of the fact that she wasn't the big winner, the 5-foot-9-inch beauty tells OK! that her priorities were more personal than the big cash prize.
"One year ago this month, I tried to get into an NYC club for a friend's birthday, and when they got to me, they said they were done," a tearful Tara recalls to OK!. "It's not right. Winning isn't the most important thing. This has been about me changing my life, and finding out who I am."
CHECK OUT THE FINALISTS' NEW RED-CARPET LOOK!