STYLE
Billy Joel's Daughter Alexa Ray Joel Sings Her Father's Tunes in a New Gap Video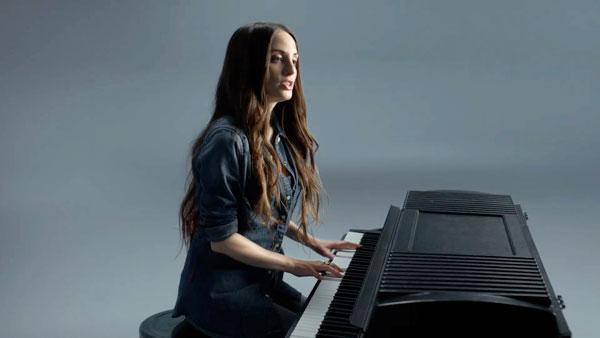 Soon, you might be turning to Gap for your trusty blues—and we're not only referring to denim. The Back to Blue campaign (the same project that featured Girls star Adam Driver in a series of serious poses) has released its next segment, and it has a musical and familial component.
In the new videos released on the brand's Youtube channel, two family members of seriously famous guys took to the stage and performed their father and grandfather's creations—of course, putting their own spin on things.
Article continues below advertisement
Wanna know who they are?
youtube=https://www.youtube.com/watch?v=9kjC0N0P_v4&w=420&h=315
Singer Alexa Ray Joel, Billy Joel's daughter, sings an all-star version of "Just the Way You Are," while wearing a chambray button-down and skinnies and playing the piano. It's beautiful, and you'll be googling all of her work as soon as the Youtube replay button appears.
Photos: Complete Your Costume With These Halloween Faves
The dude you should know about is Dhani Harrison, the grandson to George Harrison, another talented man in the music biz. You have to watch this one!
youtube=https://www.youtube.com/watch?v=KAPnSRqgpZE&w=420&h=315
What did you think of the performances in the videos? What do you think of the Gap campaign? Tweet @OKMagazine and leave a comment below