STYLE
Camila Alves Talks About Designing a Purse Line Alongside Busy Family Life!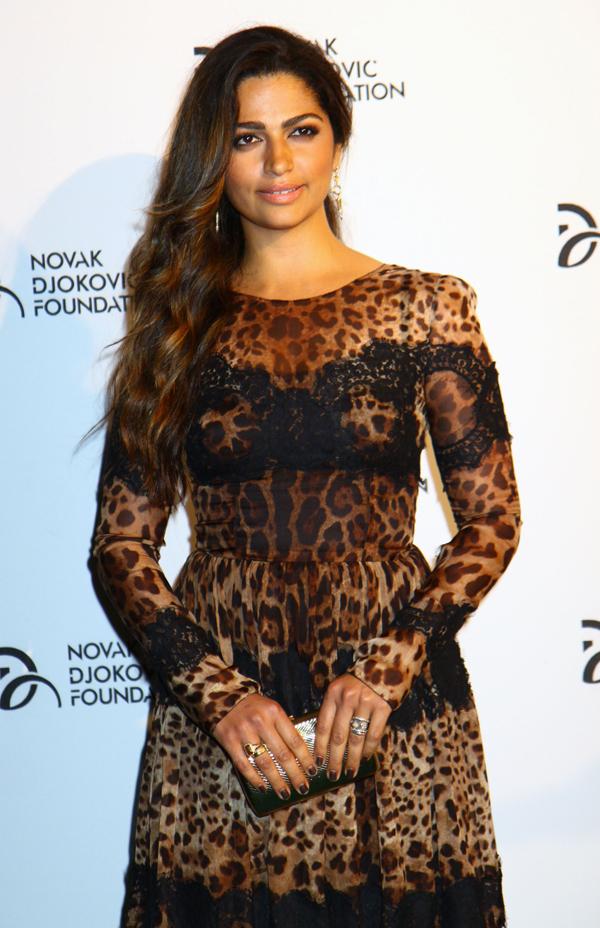 Like it's not enough that Camila Alves has a hot husband in Matthew McConaughey, three adorable babies with him, and is one of the most beautiful women in the world. She also designs a handbag collection with her mother, Muxo by Camila Alves, which you can see tonight on QVC and is available here. We talked to her about the purses and babies and fashion—oh my!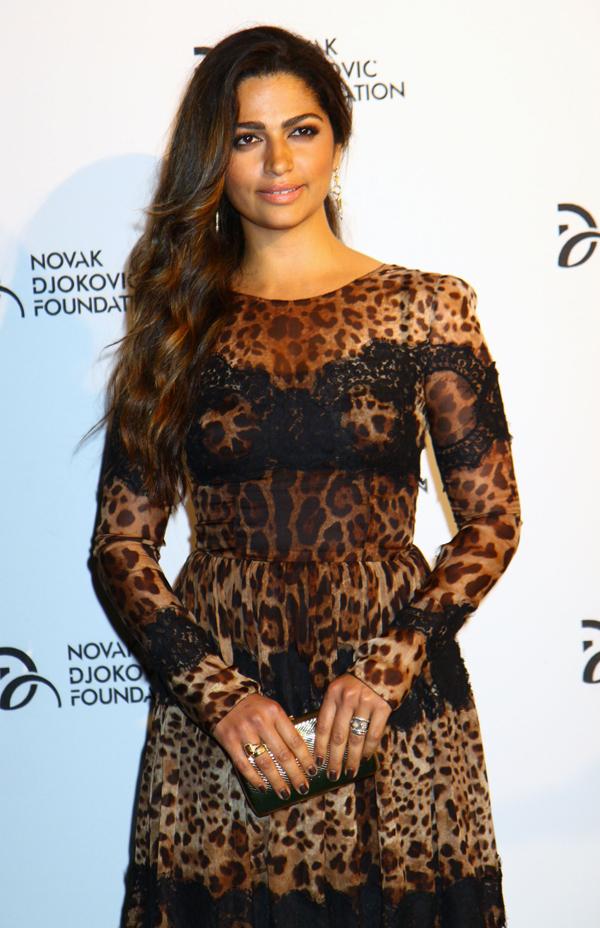 OK!: What is the look and feel of this season's bags? Which is your favorite?
Article continues below advertisement
Camila Alves: This collection that we're going to be showing at QVC is a more of a compact version of what we've been doing in the past. We really focused on the quality, the light weight of the bag, being very practical. So most of the bags have hidden pockets because you know we all need those. It's a really good selection. My favorite one is the hobo with the fringe.
Photos: Look back at the best hair at New York Fashion Week!
OK!: Why do you like that one?
CA: It's really my style. It's bohemian chic. It really adds flavor to the outfit. And it has fringe! When I'm doing the designs for QVC with my mom, it's really important that we include all women. It's hard enough being women as we are, going about our everyday lives right? Any time that I can include everybody I want to do it, so in the collection we go from bohemian chic to a very clean, sophisticated loo. Any woman of any age and any style should be able to go online on QVC and be able to find something that they love.
Article continues below advertisement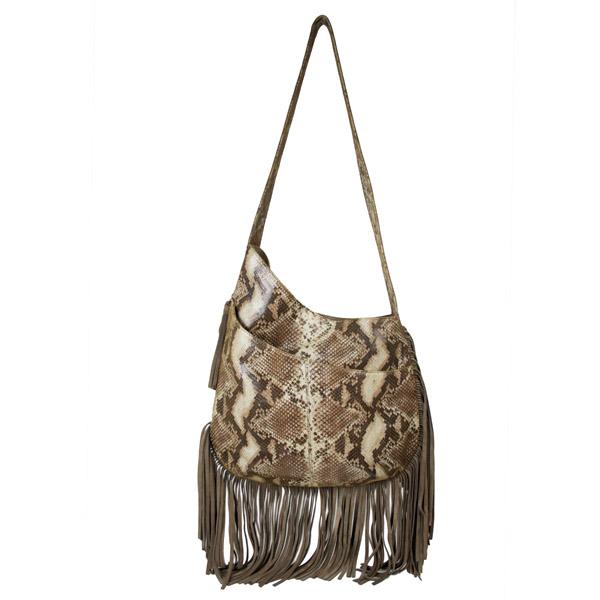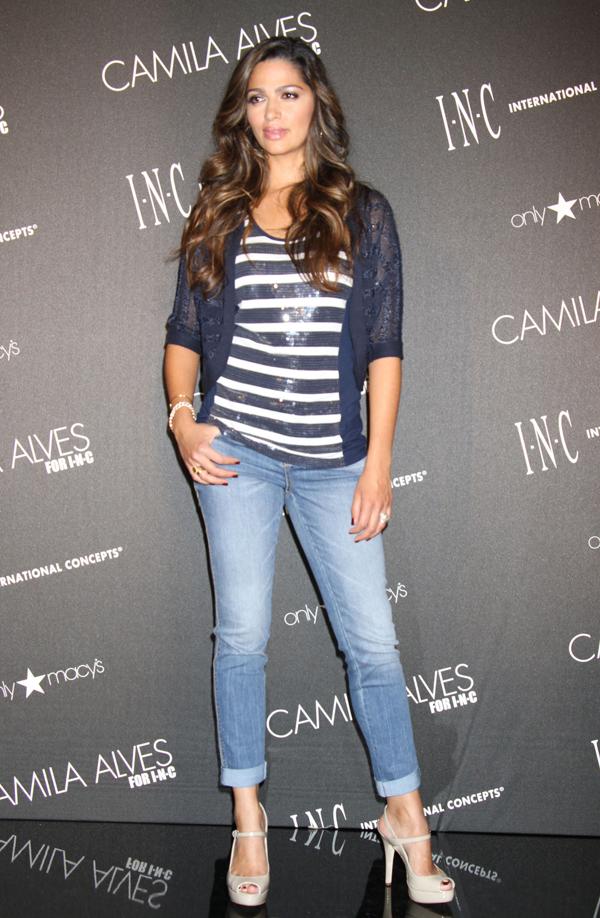 OK!: How would you describe your own personal style, and has it changed since you've become a mother?
CA: I try to go a little more slick and sophisticated, but I always end up coming back to bohemian chic. It just kind of happens! And I have changed since I've been a mother. Before I would change my accessories all the time, and now it's like, give me a denim and a cool shirt and I'm good, you know what I mean? laughs
Photos: We picked the most beautiful dresses from Spring 2014 NYFW!
OK!: How you do juggle designing, a new baby, and Matthew being away filming?
Article continues below advertisement
CA: Every time he goes to location, we all go. We just pick up and go. We call ourselves the traveling circus, the trailblazers. We gotta make up our trails as we go. We base ourselves out of there. It could be sometimes a lot of moving parts, but it really works for us as a family. Especially for the kids, because they really get to be present in our lives every day. They really get to experience a lot, and they get such culture as well.
Do you like Camila's bohemian style? How has your style changed over the years? What's your favorite kind of purse? Tell us in the comments below or tweet us @OKMagazine.