STYLE
Celeb-in-Chief Becky G Gives Her Favorite Beauty Tips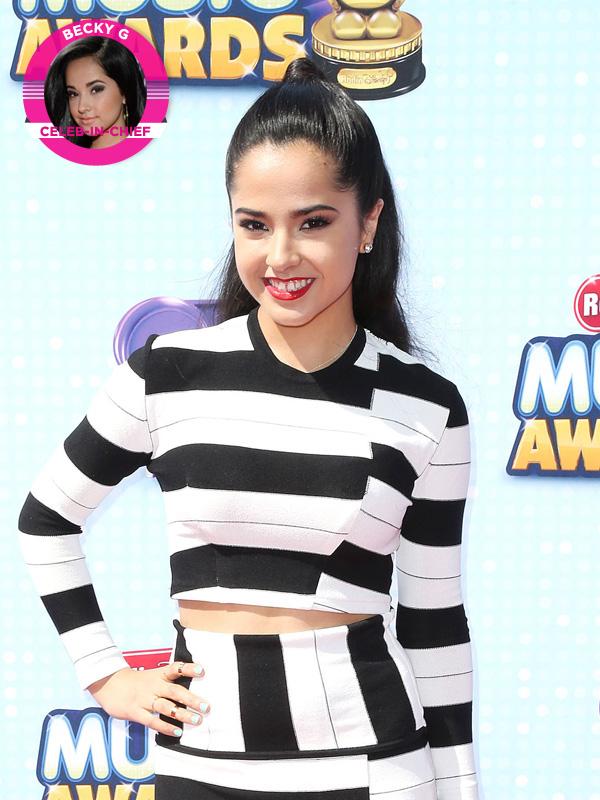 Becky G is OKMagazine.com's Celebrity-in-Chief. The singer has taken over the site for the week, and is sharing her top entertainment, beauty, food, and fashion picks. Read on for the beauty routine of the CoverGirl spokesperson!
PHOTOS: Celebs wo have dyed their hair purple.
Working with CoverGirl, Becky has learned tons about make-up and how to perfect her look. Her favorite thing to focus on? Her eyes. "I'm all about the eyes. I always have to feature my eyes," she says. "Lots of eyeliner and mascara. My favorite mascara is the Flamed Up mascara. When I do stage stuff, it's the Clump Crusher. And the Line Exact liner is really good. It's a liquid eyeliner. Those are the three things you'll always find in my beauty bag."
Article continues below advertisement
OK! News: See Kim Kardashian's hot bikini pics—with North West!
Becky G has gotten better and better with make-up over time. "I have brushed up my game a little bit. Little things, like common sense stuff: If you're going to go big on the eyes, lay off the lips. If you're going big on the lips, lay off the eyes," Becky says. "It's really easy with makeup to look like you're trying too hard, like a clown. That's not what you want!"
MORE ON:
Celebrity-in-Chief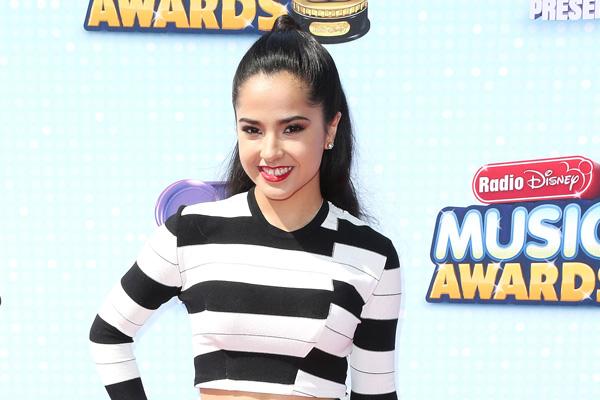 She may be hitting the stage a lot these days, but off-stage her routine is pretty simple. "I like a fresh face. I like clean skin," Becky says. "Fresh skin, cute color on the lip, cat eye, mascara, and I'm good to go!"
PHOTOS: See the weirdest new celebrity feuds.
What do you think of Becky's beauty look? Which of your features do you focus on? Tell us in the comments below or tweet us @OKMagazine.