STYLE
Headed Back to Coachella? Go For a Beauty Look That's Rocker Chic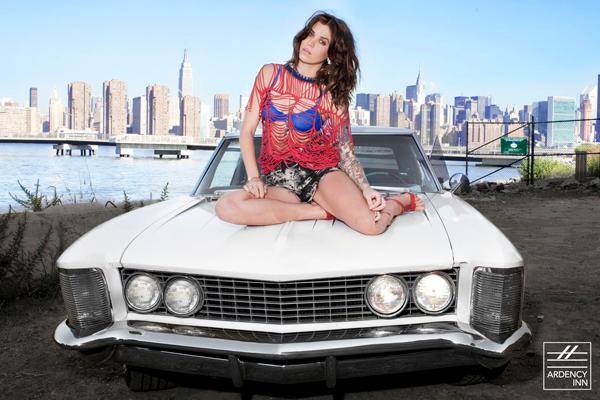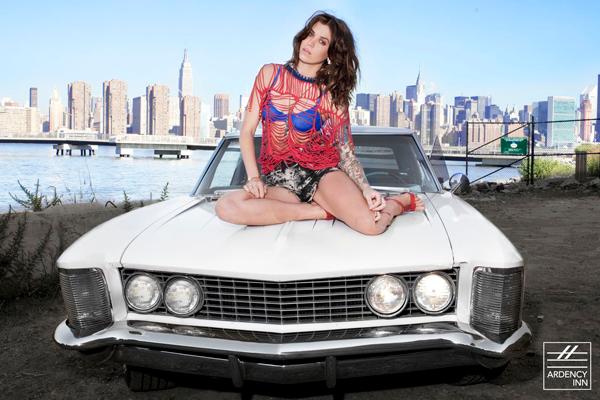 If you're one of the lucky (or brave, depending on how you look at it) souls headed back for another round of Coachella this weekend, have we got the beauty look for you.
"Coachella is a celebration of music and requires being constantly on the move," says celebrity makeup artist James Vincent. "Makeup needs to be bullet proof living up to the early mornings and late nights as well as withstanding the temperature and weather changes and cocktail consumption that come with attending one of the best parties in the US."
Article continues below advertisement
What's James' go-to makeup line for achieving the ultimate look? He's loving Ardency Inn, which, coincidentally, is a collection inspired by female musicians.
"An ideal beauty look for the girl on the go this weekend is a soft smokey eye," he says. "Focusing on the eyes with some long wear product will require minimal touch up and even less worry about if your lipstick is where you need it to be."
Check out James' tips for scoring the perfect soft, smoky eye:
• Ardency Inn is a cosmetic line full of long wear beauty products that are waterproof and stay put until you want them removed. Use Ardency Inn Punker Original Smoky Shadow for long lasting, one product eye application that delivers the perfect smoky look with one product and a few pencil strokes.
• Draw a line into the crease and along your top and bottom lash line and let your finger do the rest. Blend the color from crease to lash and let it set into place. Add it onto the waterline to complete the look.
• Try putting Ardency Inn Modster Smooth Ride Supercharged Eyeliner in Dark Blue along the water line for a look that whitens and brightens and alleviates tired eyes without the threat of moving or spreading while your dancing and singing along with your favorite songs. Look for the waterproof symbol on the side of ARDENCY INN products that let you know which products are long wear.
• For quick touch up carry Ardency Inn Punker Unrivaled Volume & Curl Lash Wax and deliver almost obnoxiously beautiful full and dense lashes. It is an easy way to bring your makeup to night from a natural or soft day look. Add on Modster Long Play Lip Vinyl in any shade unto the lip and cheek and you have an easy transition product that allows for quick touch ups on the go.