STYLE
Get A Perky Derriere With The Booty Belt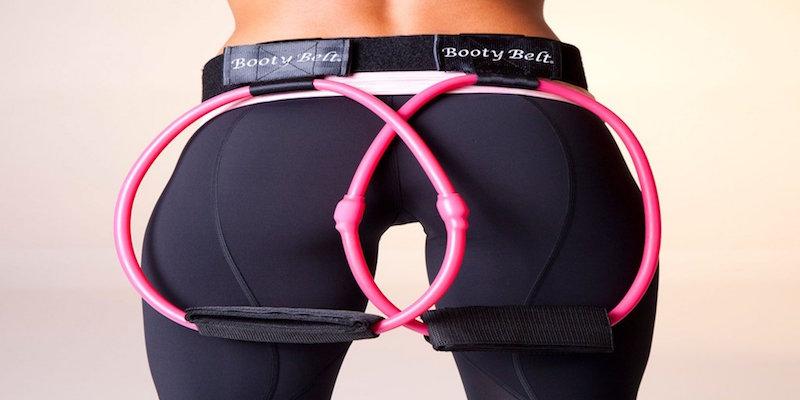 Hollywood's infatuation with a perky derriere has caused many women to hit the gym to increase the size of their bums. While people can still rely on exercises such as squats, burpees, and deadlifts to build a bigger booty, women can now use the Booty Belt to maximize their results.
Resistance bands are a go-to product in the fitness world to increase the intensity of your workouts. The Booty Belt is composed of 2 resistance belts made of double-dipped natural latex tubing, an adjustable velcro belt made of double layered nylon, and foot straps made of nylon and velcro.
Article continues below advertisement
To use, just attach the foot straps to your feet and extend your legs back and forth in an upward motion for several reps. This workout gadget works wonders with or without sneakers as each foot strap includes a neoprene pad for comfort.
The Booty Belt works with your body as the bands slide to the specific size of your waist and hips. Each set comes with color-coded resistance bands with different levels of resistance for a challenging workout.
Released in 2015, the Booty Belt has made a huge splash in the fitness industry. With many Instagram models using the workout system, the popularity has increased with A-list celebrities like Kate Hudson getting in on the fun.
"My new obsession… Booty Belt! This contraception is amazing! #ManicMonday # BootyBelt #FitnessFun #fabletics, the actress shares via Instagram.
If Kate is any indicator on how you can transform your rump, the possibilities are endless! Grow a nice, round and toned booty with confidence. With no height or weight restrictions, this hot product is well-suited for all body types.
Ready, set, get started on your booty journey here for $99.