STYLE
'Girls' Costume Designer Jenn Rogien on Why Her Job is Better Than Yours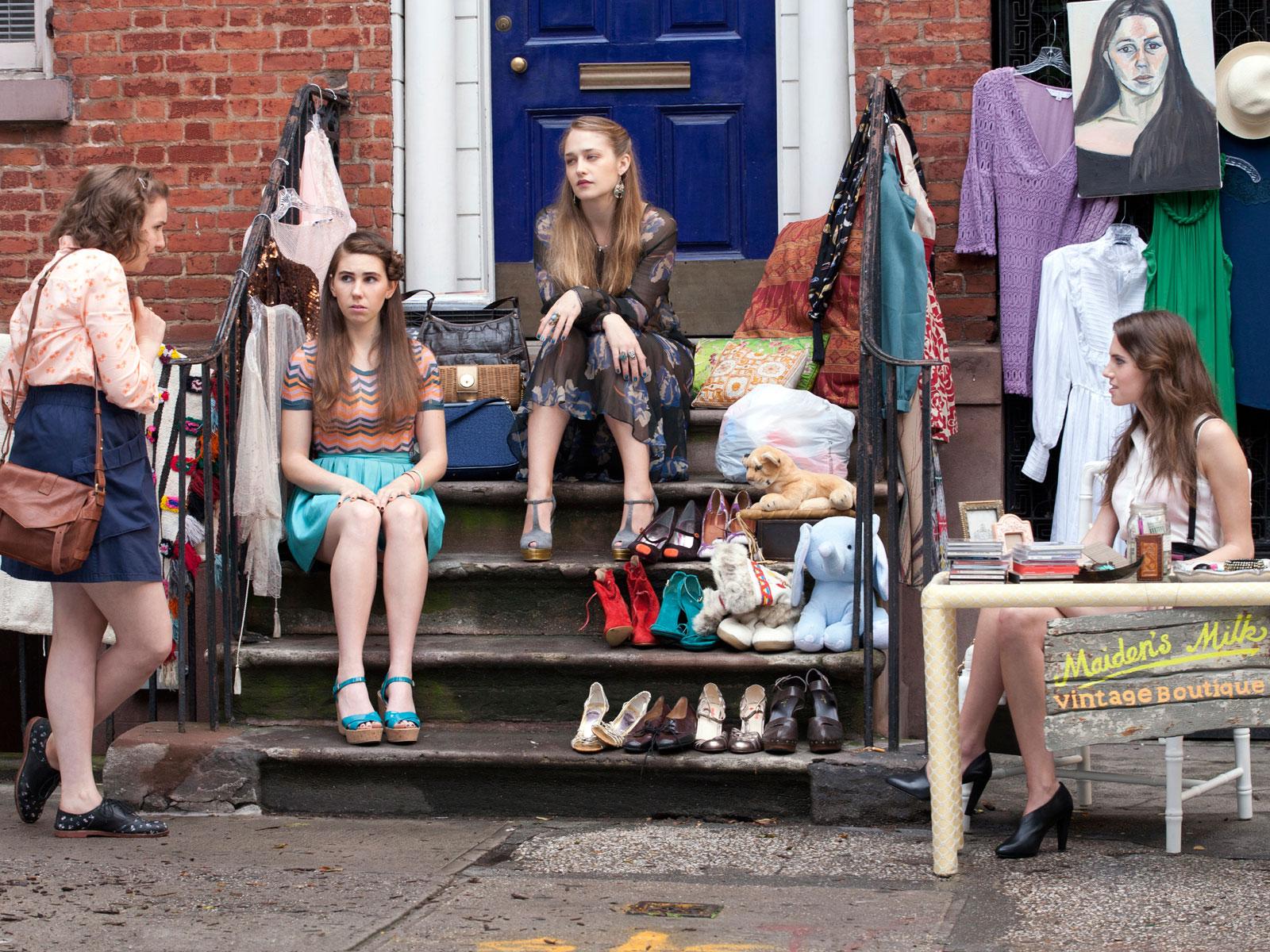 Jenn Rogien is one awesome GIRL and not just because she's the costume designer on the hit HBO show. Seriously, she knows her style stuff, which is why American Eagle's intimate brand Aerie just tapped her as their celebrity fit expert. Jenn sat down with OK! to talk undie options, lingerie rules, and just what you should be wearing on V-Day night...
OK!: Why did you decide to partner with Aerie?
Jenn Rogien: I've loved aerie as an intimates resource for years. Their intimates are always fresh and pretty and they fit amazingly. Their intimates have helped me tell the stories of real girls, pretty girls, fun girls. When the opportunity to collaborate with aerie came up, it seemed like the perfect fit.
Article continues below advertisement
OK!: What are some tips to keep in mind when choosing the right intimates?
JR: Make sure you are wearing the right size! If you don't know or haven't had a bra fitting in a long while, go for a bra fitting. Also, don't be afraid to size up. No one likes to go up, but often the fit is better and the overall look is more flattering with a bit of ease.
OK!: Name the 3 things you love most about being a costume designer.
JR: I love that no two days are the same and I love the challenge of dressing all kinds of characters. I love getting to meet and work with amazingly talented people every day and that my office is essentially a giant walk-in closet. Oops—that's 4. And I could keep going!
OK!: What are the rules to follow when it comes to lingerie?
JR: If there was one "rule" I would follow it would be this one—don't put your intimates in the dryer. Laundering is hard on them, especially elastic and lace styles. The better care you take of your undies the longer they will last. Using a lingerie bag in the washer also helps.
Article continues below advertisement
OK!: Which pieces are you loving in Aerie's current line?
JR: I love the Vintage Lace collection—there are so many pretty key pieces in great colors and the fit is fantastic. I also love the Hidden Love bra because it has underwire for support, but the wire is hidden inside so it does't show and it's so much more comfortable to wear.
OK!: What should we wear on Valentine's Day night?
JR: Whether hanging with my girls or on a romantic date with my guy I always opt for the undies that make me feel confident and pretty. V-day is the perfect moment for a fun bra in a festive color and since undies could play a starring role, go for something that shows off your style!
OK!: Tell us the truth: who likes to "borrow" clothes without returning them?
JR: I'm so lucky to work with AWESOME actors who, if they do borrow something, bring it back the next time they work. My favorite actors are the ones who even have it dry-cleaned before bringing it back.
OK!: We're slightly obsessed with awards season right now—what are the must-have intimate items the celebs turn to on these big nights?
JR: Specialty lingerie—shapers, smoothers, strapless bras, backless bras—no show everything!
Don't forget to tune into watch GIRLS Sunday nights at 9PM on HBO—the season premiere is this Sunday, January 13th, 2013!