STYLE
Guardian Girls: Elegant Self-Protection For Women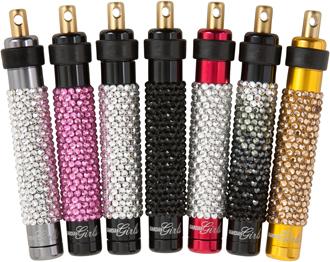 The newest item to keep women safe: bedazzled pepper spray!
Guardian Girls was founded by Yvonne Anderson and features an array of stylish items to help women deal with dangerous situations.
Yvonne had fallen prey to a stalker and decided to turn that scary event into Guardian Girls to promote safety and elegance at the same time.
The Winged Edition Pepper Spray is a gemmed accessory while the Athletic Angel comes with a finger attachment, allowing you to carry the spray in your hand while out running.
Article continues below advertisement
In addition to the jeweled pepper sprays, Guardian Girls also offers athletic wear, protection services and training for self defense.
100% of the net proceeds are donated to established charities including the Guardian Girls Foundation, that help women and families affected by domestic violence.
Yvonne says, "It takes the support of every woman to make this dream come true; personal safety is a mindset and lifestyle choice."