STYLE
Hottest Hair Makeovers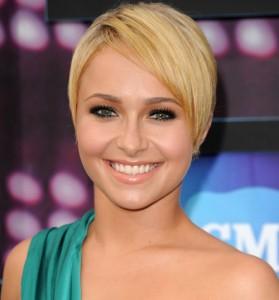 A-list style gurus reveal the secrets behind the latest looks.
HAYDEN GOT A POSH PIXIE
Hayden Panettiere had been stuck in a "high school, long-hair rut," says stylist Sacha Quarles, who's worked with Ginnifer Goodwin and Catherine Zeta-Jones. "This new look is more grown-up and brings the focus to her gorgeous face." A short cut is also a great way for those with damaged hair to get a clean slate. But, Sacha warns, going blonde from such dark hair can dry it out. Use a deep-conditioning mask twice a week.
Article continues below advertisement
CHECK OUT THE GALLERY FOR MORE HOT LOOKS!