STYLE
How to Get Ginnifer Goodwin's Smoky Eye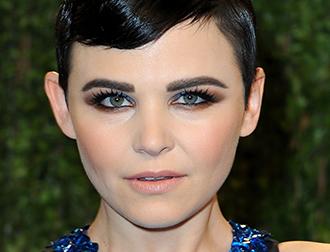 View all comments
The overall beauty and fashion vibe at this year's Oscars was somewhat pale, but thank goodness the stars brought the wow factor to the after-parties! Ginnifer Goodwin had one of the most dramatic hair and makeup looks of the evening with this greased-up 'do and super-smoky eye and celeb makeup artist Mai Quynh told us how to recreate it at home!
Stars Shine at the 2013 Vanity Fair Oscar Party
"I wanted to do something fun and colorful with Ginnifer's makeup, because of her sparkly cobalt blue dress, so we played up the eyes in a way that wasn't too matchy. She loves focusing on the eyes, so everyone was happy," said Quynh.
Article continues below advertisement