STYLE
How Kate Middleton Is Getting Gorgeous For The Royal Wedding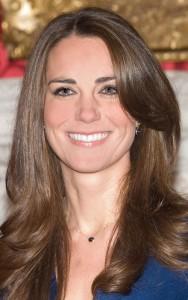 The most anticipated wedding of the century (so far) is just days away, and the world can't wait to see how stunning the bride will look as she walks down the aisle to marry her prince! Kate Middleton, who always looks pretty and polished, has had her beautification regime set — with regular appointments to care for her hair, hands and teeth. Meanwhile, she's stocked up on the best products available, to ensure that she is flawless from head to toe.
Article continues below advertisement
CLICK HERE FOR OK!'s ROYAL WEDDING COUNTDOWN
She's even inspired an overwhelming flock of new clients at her regular salon, Richard Ward Hair & Metrospa, in London's Chelsea, who call up asking for the "Kate," meaning her signature shiny blowout with a bit of curl at the ends. Here, her experts reveal the secrets to her wedding-ready glow.