STYLE
Jennifer Hudson's Stylist Eric Archibald Reveals Her Best Look EVER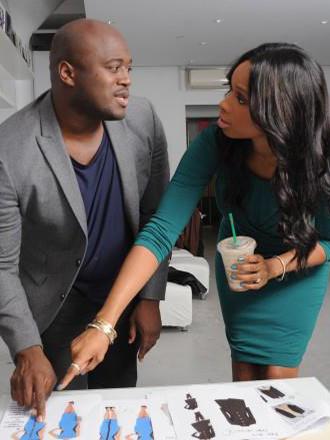 Jennifer Hudson has never looked better and that's partly because of her stylist Eric Archibald. Eric is the Creative Director of Jenn's line for QVC and Diddy's line, Sean Jean, and was responible for her major Oscars fashion moment. Now he's spilling his style secrets to OK, keep reading to learn a trick or two!
OK!: What's the best part about working with Jennifer Hudson?
Eric Archibald: The synergy we have as a team. We've worked together for so long that I know what she wants and she knows what I'm capable of from a creative standpoint. We are one big family and that's most important.
Article continues below advertisement
Photos: The Hottest Hair and Makeup Looks at the Oscars
OK!: What was the collaborative process like when it came to choosing her Oscar dresses?
EA: We received gown options from designers like Kaufman Franco to Versace, and of course Roberto Cavalli. It literally took three different fittings to narrow down to our final choice of the beautiful Cavalli gown that Jennifer wore that night.
OK!: What's her favorite part of her body?
EA: Jennifer is in love with her body in its entirety. When it's time to make a selection, she tends to go with the look that will showcase the beautiful curves that she worked hard for.
Photos: The Best-Dressed Stars at the 2013 Oscars
OK!: What do you think the big fashion trends will be for spring?
EA: It's definitely going to be all about bold colors this spring. Metallics are a must-have as well. You will see Jennifer flirting with the trends in a tasteful and fun way.
Article continues below advertisement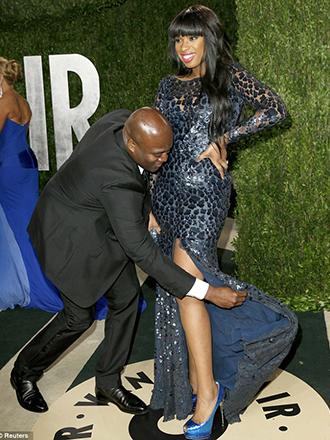 OK!: What's your favorite red-carpet look she's ever rocked?
EA: I'd have to say this past Oscar's look was the best. I also feel as if her looks get stronger as the years go by. The next moment should be interesting...
OK!: Let's talk accessories—what's Jenn's go-to?
EA: We typically stay away from accessories, but if we do use them, I will pull a couple things from Alexis Bittar, Neil Lane, or Kara Ross.
Watch: Check Out Jennifer Hudson's Sizzling Super Bowl Style!
OK!: Who are your favorite designers? Secret places to score a good fashion bargain?
EA: Currently, my favorite designers are Givenchy and Balmain. I'm also loving the new Saint Laurent collection. When it comes to a fashion bargain, there's no secret for me. I live in Barney's NY.
OK!: What advice do you have for our readers that are trying to get their guys to dress better?
Article continues below advertisement
EA: Following trend reports can never hurt (look at GQ or Esquire). Tastefully adding a sprinkle of a trend can enhance your guy's look for the day.
OK!: How did you get your start in the fashion industry? Who are your idols?
EA: My mother had a great sense of style and she encouraged me to pursue fashion from a young age. I got my start when I moved to NYC and began styling. I love Marc Jacobs and Ricardo Tisci at Givenchy; he has an incredible vision.
Photos: Biggest Celebrity Weight Loss Stories In Pictures
OK!: What's your advice to aspiring stylists?
EA: Find yourself a mentor and learn as much as you can from them. This industry is definitely not for the weak. I tell my assistants all the time: this is blue collar work. It's not as glamorous as people see. Ultimately, you will get out what you put into this business. Work hard and enjoy the fruits of your labor.
OK!: We hear you are creating your own men's wear line…what can we expect?
EA: Yes! I am so excited to be launching my own line. It really represents my personal style, and has great staple items for men. Causal comfort and sharp style defines my collection.
What do you love about J Hud's style? Sound off below or tweet us @OKMagazine!