STYLE
Jewelry That Makes The Look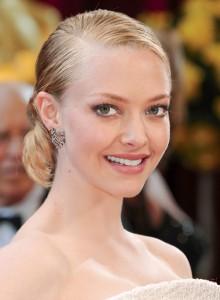 Plan your special holiday outfit around an elaborate cluster earring, tassel necklace or statement ring - accessories that are sure to make you the center of attention.
CLUSTER EARRINGS
Sparkling, multi-stoned earrings aren't just for parties — they're actually quite versatile, says fashion guru Joe Katz. "They're perfectly paired with a great suit for the office, or for a more eclectic look, wear with leggings and a sweater." Choose a pair with bling (like faux diamonds — or the real thing!) for night, and stick to smaller, simpler shapes with more metals for 9-to-5. Pull your hair back to show the earrings' gorgeous details, like Amanda Seyfried.
Article continues below advertisement
CHECK OUT THE GALLERY FOR MORE HOT LOOKS!