STYLE
Kate Middleton Gets Sporty In Heels—Yet Again!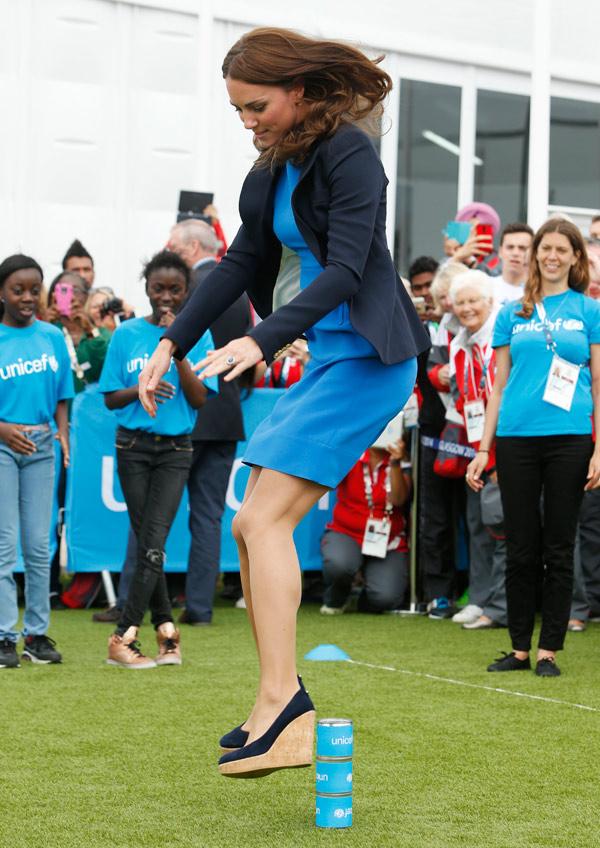 While you're focused on walking down your office's hallway in heels without falling, Kate Middleton is trumping your efforts and jumping in them. To be fair, she is wearing wedges (clearly a more walkable footwear option), but her sporty talent is undeniable.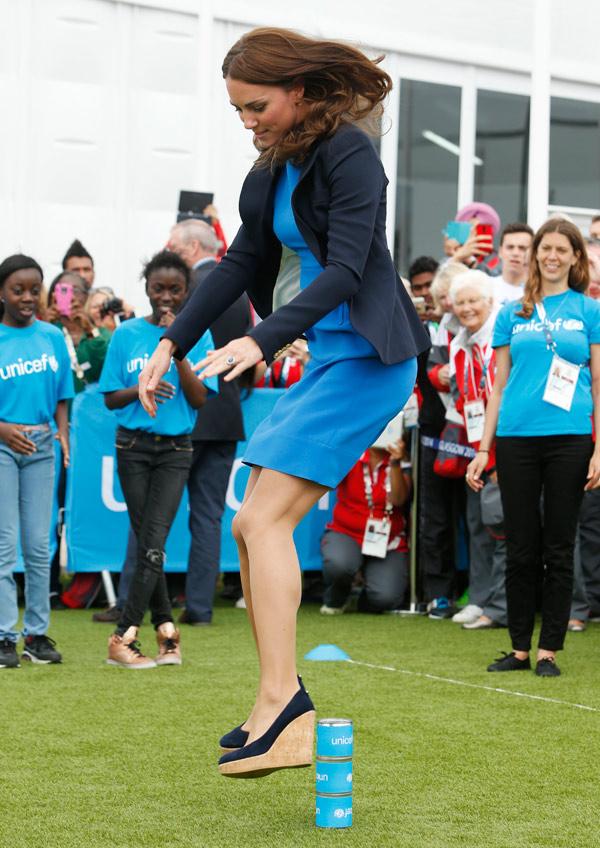 The Duchess of Cambridge did this while attending the Commonwealth Games Village and taking part in a game of Three Tins. Her shoes should look rather familiar, as they're the same navy blue pair she rocked while playing volleyball (note: also in skinnies) only a few months after giving birth to that adorable royal baby, Prince George. The girl really likes her cork-wedge shoes—we get it.
Article continues below advertisement
So where will we see Kate sport these wedges next? Well, it probably won't be at the gym, but perhaps she'll get like T-Swift and wear them on the walk there.