STYLE
Did Kate Moss' New Accessory Come From the Dentist's Office?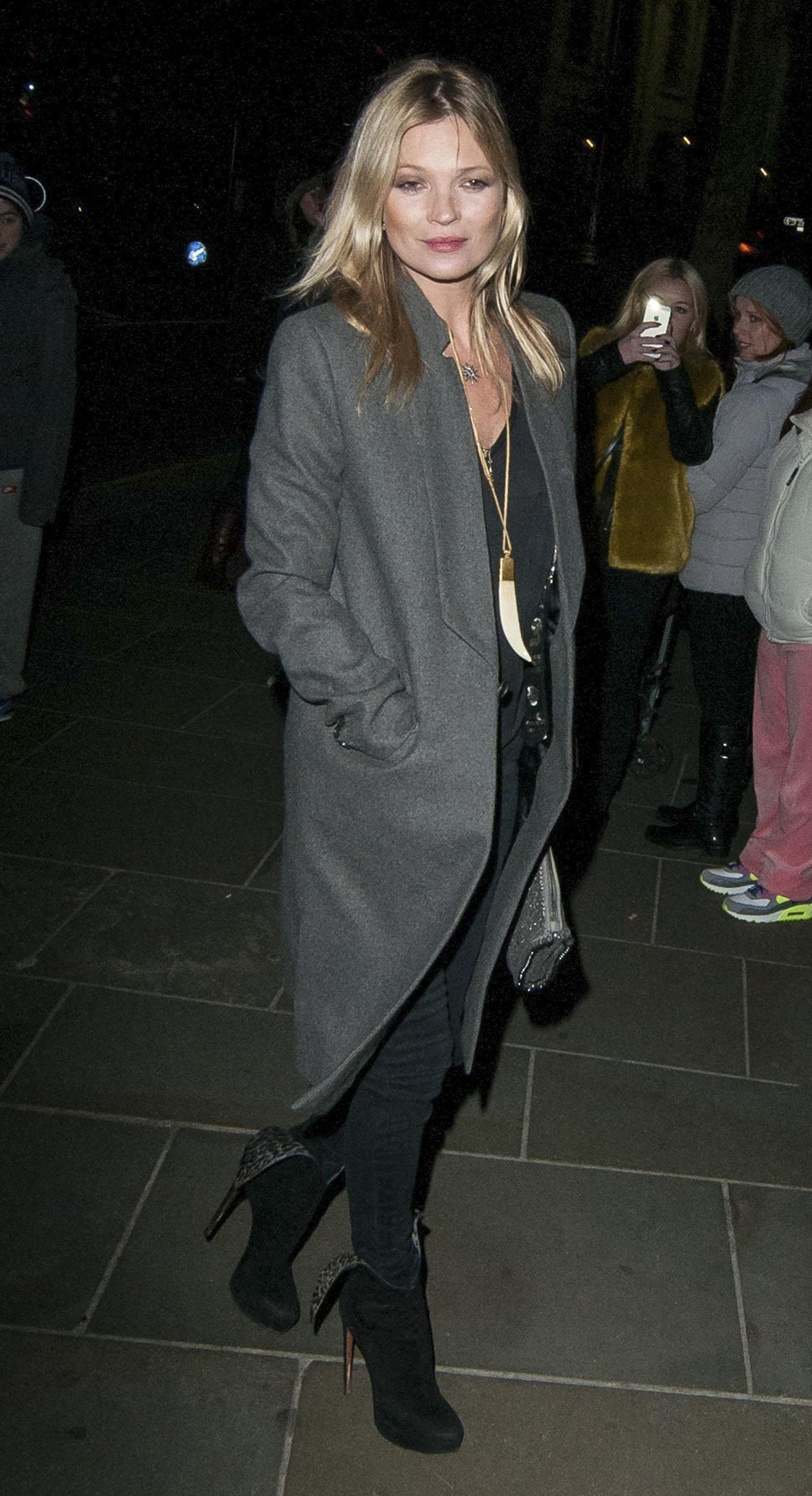 She hasn't walked down a runway during Paris Fashion Week for a little while, but that doesn't mean that Kate Moss has lost her legendary style. With tailored winter coats and animal influences making an almost unmissable contribution to her latest outfits, it's easy to see why the world is still obsessed with the British fashion model's dedication to looking good 24/7.
Article continues below advertisement
Kate Moss was spotted at the Bailey's Stardust photography exhibition in London, England wearing a charcoal tailored coat with large lapels and a pendant necklace that made a major statement. So what type of charm was at the end of Kate's bling? A tooth—a rather large one at that.
What Would Kate Moss Look Like as a Paper Doll?
It's kind of like those shark teeth you use to beg your mom to buy you at the aquarium, but she always said no. This tooth, however, probably wasn't picked up at a gift shop, and we're just assuming that it's faux.