STYLE
Khloe K's Shady Message for Her Haters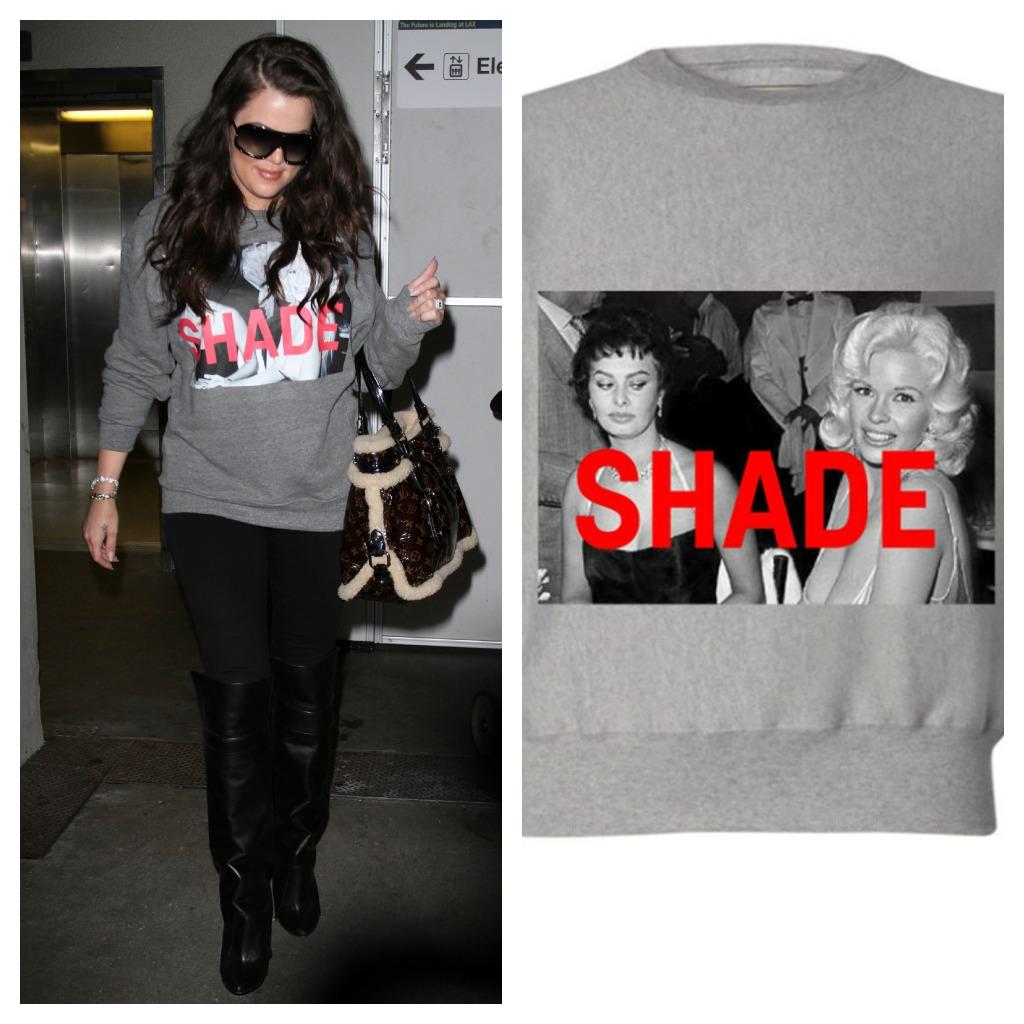 Sometimes you just want to say what's on your mind without saying really saying it, you know what we mean?! Khloe Kardashian can definitely relate with all the hating that's been coming her way recently given the pregnancy allegations and Kardashian-blood questioning.
Kim, Kourtney and Khloe Debut Kardashian Kollection in London, Have Night Out With Kanye West and Scott Disick
That's why we love that she rocked this SHADE sweatshirt heading to the airport over the weekend, which features a vintage pic of Sophia Loren giving Jayne Mansfield the stink eye at a dinner fifty years ago. It's designed by street artist EVERYMAN and gets Khlo's message across pretty clearly, don't cha think?
Article continues below advertisement