STYLE
Meghan Markle Uses This $33 Brightening Concealer For Radiant Skin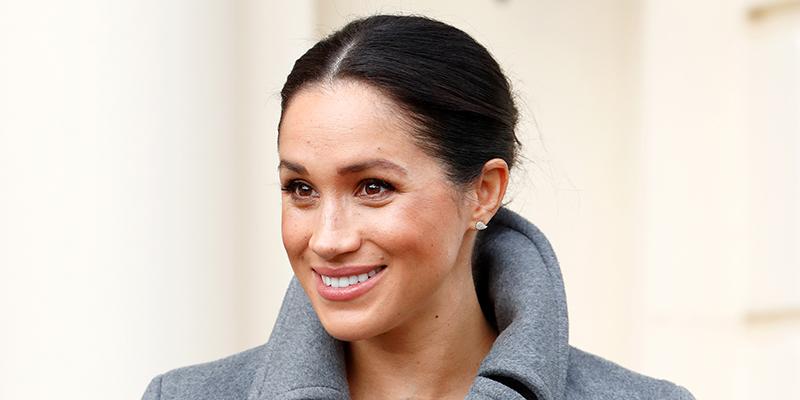 Long days can take a toll on your complexion, but that doesn't mean you can't look camera-ready using a skincare go-to favored by Meghan Markle and Lili Reinhart: Yves Saint Laurent Touche Éclat Radiant Touch.
Both on-screen and off, Reinhart has the glowy look down pat. The Riverdale star has been open about her struggle with acne, so when she revealed the products she uses to get her glow on despite a breakout, we stopped to take notes. Covering up blemishes is no easy feat and the actress has a foolproof system she uses for hers.
Article continues below advertisement
In a video for Vogue, Reinhart revealed she uses YSL Touche Éclat Radiant Touch as a brightening concealer.
"My skin breaks out all the time, whether I'm filming or not," she confessed. "I have a little bit of foundation on, but I'm going to go ahead and cover my zits."
She used the concealer over her foundation and dabbed it on any existing blemishes. That's it!
Reinhart isn't the only one who loves the concealer. Markle revealed on her now-defunct blog that she uses the concealer because "it blends, it's compact and if you've worked a 17-hour day and have nothing else on, you will still look relatively alive."
It's no wonder the iconic concealer has such a cult celebrity following. The tube is almost like a magic wand with a brush applicator that instantly brightens your complexion. Touche Éclat brings light to the face and can be used as either a highlighter or as a concealer.
See It: Grab the YSL Touche Éclat Radiant Touch starting at $33 on Amazon in several radiant shades while they're still available! Please note, prices are accurate at the date of publication, January 10, 2019, but are subject to change.
OK! Magazine has affiliate partnerships so we may receive compensation for some links to products and services.