STYLE
Michelle Williams Makes Us Want A Louis Vuitton Bag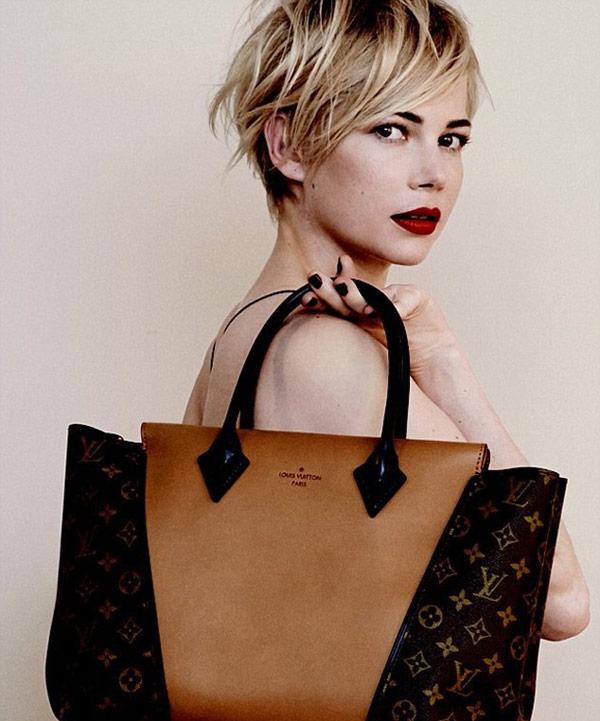 Fighting off the urge to indulge in a designer bag is tough. Brace yourselves, ladies. The battle against your credit card budget is gonna get rocky, as actress Michelle Williams will not be making it any easier. The gorgeous celeb stars in Louis Vuitton's new handbag campaign, rocking a piece-y pixie style, porcelain skin, and edgy makeup better than anyone we've ever seen.
OK! News: 12 Statement Necklaces That Belong In Your Jewelry Box
Article continues below advertisement
Photos: Wedding Day Beauty: Recreate Your Fave Celebs' Makeup Looks
Serving as the super-lux brand model, it's Michelle's job to toss this heavenly mixed-media brown leather tote over her shoulder and display its beauty—along with her perfect shade of polish. We heart this campaign—every single bit of it. Oh, and before you hit the beach this weekend and "conveniently" forget your SPF, glance at this snapshot, turn around, and throw it back in the bag.