STYLE
Molly Sims' Top Accessorizing Tips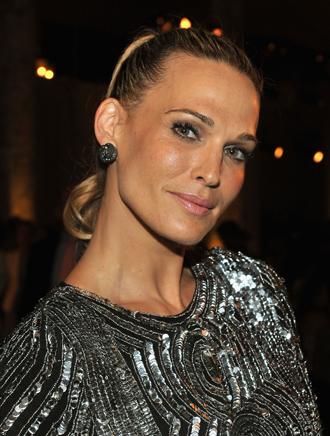 Who doesn't love bling! But jewelry can make or break an outfit, so OK! asked Project Accessory host Molly Sims to give us the deets on pulling together a look.
1. Edit yourself
"Coco Chanel always took off at least one piece of jewelry before she left the house," says Molly. "That way, you don't overdo it."
2. Learn to love a pop of color
"It's a really great way to take a monochromatic outfit up a notch," says the former supermodel.
Article continues below advertisement
3. Mixing metals is good!
"Gold and silver look great together. Afraid to make the leap? Mix in gold or silver watches with your existing pieces."
4. Find balance
"Put your hand around your wrist," says Molly, with four fingers on top. "Don't pile bangles or a watch past the edge of your hand."
5. Stick with one style
"Dress in a theme, but don't mix them," says Molly. "You can't be rock 'n' roll and Grace Kelly at the same time!"