STYLE
OK! Brings in Spring With Sweet and Stylish Trench Coats!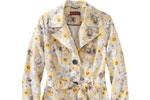 It can dress up a plain-jane cotton dress better than the mounds of costume jewelry sitting on your bureau. Forget the linen suit, (for now, anyway) a trench coat is the powerhouse item of spring shopping.
Photos: Suri Cruise Can Dress! Check Out Her Best Outfits Ever
There is little risk of a major fashion faux-pas in a trench, and if it means anything to you, they've been a style hit since before the retro and always-suave Don Draper was walking around. Hey, there's a reason that Don was given the glorious task of promoting London Fog.
Article continues below advertisement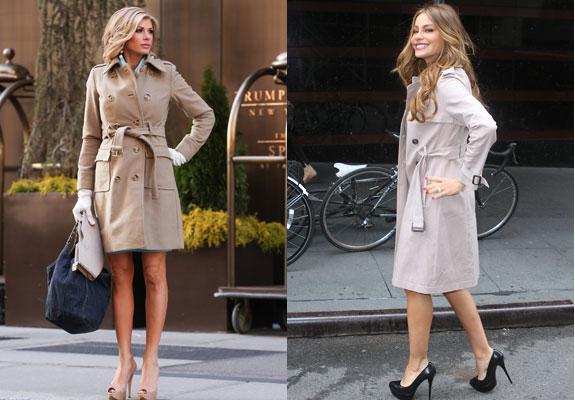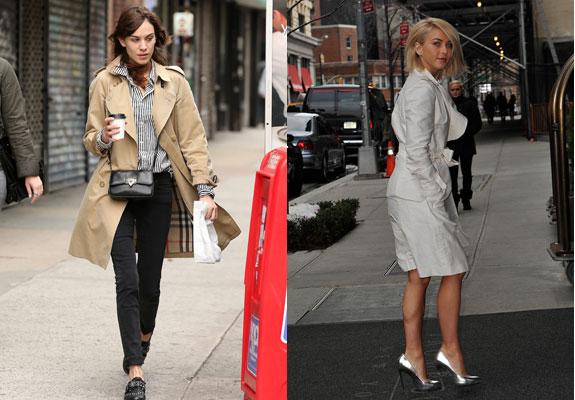 Pin these looks to your OK! inspiration boards and get to recreating!
Flower power? Oh, no. It's not just a phrase that Austin Powers could own. This delicate feminine trench would be perfect for an afternoon tea, a boutique shopping trip with your best girlfriends, and maybe even a spring fling date. Any takers?
Introduce a coat outside your neutral comfort zone. This cropped chartreuse item will make you feel like you're wearing vintage, but you'll still be able to bask in the fact that it's brand. spanking. new. We'd wear this baby over an lace mini dress.
Article continues below advertisement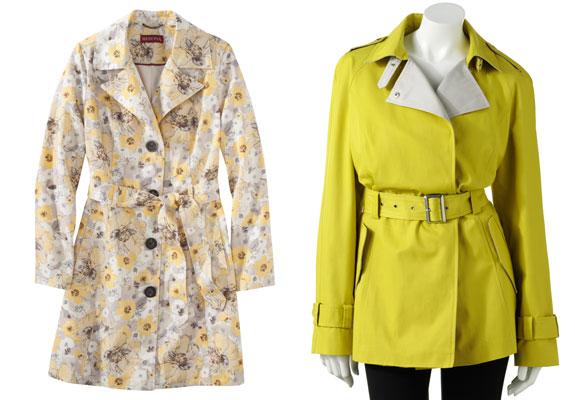 This style was founded on timeless elements like neutral colors and classic silhouettes. If you don't already have one in your closet, go for a staple camel, like this gorgeous one from Old Navy, or crisp white Banana Republic frock.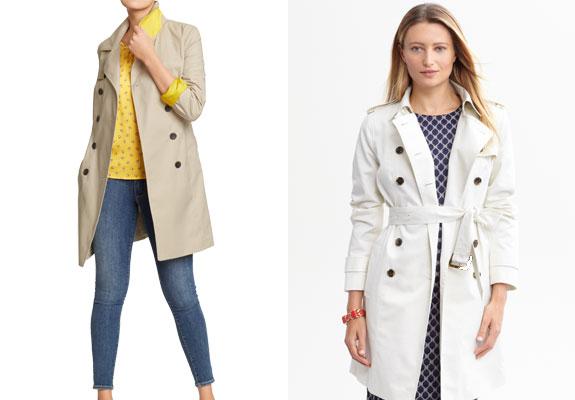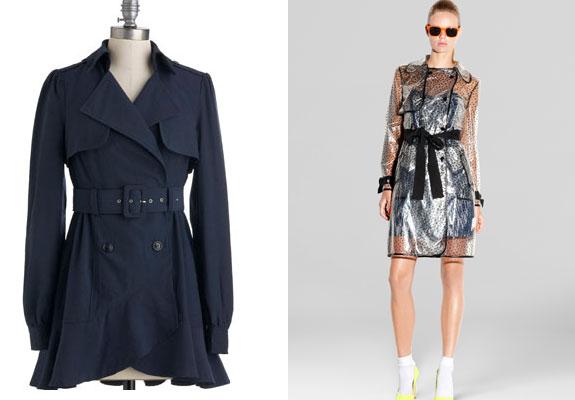 This Double Zero Inc. navy number flares out on the side for a super flattering line that won't compete with an a-line skirt paired underneath. modcloth.com, $70
It's always OK to splurge on a quality trench. This polka-dot MILLY jacket is absolutely adorable and almost 1960s reminiscent. Chase away the April showers with its rain repellent fabric. millyny.com, $332.50
Isn't it great that they come in such varied price points? Which one is your favorite? How do you wear your trench? Tweet @OKMagazine and leave a comment below.