STYLE
OK! Interview: Fitness Guru Jake Steinfeld on His One-Man Show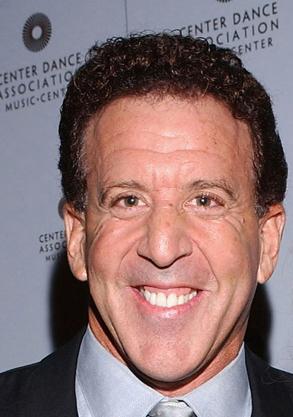 He's considered the fitness icon that got everyone from Body by Jake TV audiences to celebrities like Indiana Jones and the Temple of Doom's Harrison Ford into shape – and now, he's making us laugh. OK! chatted with Jake Steinfeld about his one of a kind one-man show that got rave reviews on the West Coast and why he's looking to bring it over to the East Coast.
Let's talk about your show, No Expectations.
Article continues below advertisement
I tested it in Beverly Hills. I've always had this dream to do a one-man show. I'm a big fan of Bill Cosby, of Billy Crystal and you know, I'm not a joke teller. What I do is I tell stories. So, we took a shot and we booked a theater. They were going to start promoting it and they said, "What do we want to call the show? We should say it's Jake Steinfeld." I said, "You know what, don't say it's Jake because everyone's going to have this preconceived notion of – you mean the Body By Jake guy? The infomercial guy? What is he going to sell us something?" And I said, "Why don't you just say it's an experiment? And we'll see what happens."
How did it go?
It was awesome! It was such a great feeling and everybody came up afterwards and said, "Is this going to be on TV? Is this going to be on DVD? Can we get it?" My life is always about don't quit and, like I tell people, I get told no a thousand times a day… but no is halfway to yes and success is failure turned inside out. We ended up with an opportunity to do the show in Las Vegas, where Tom Jones literally opened for me at the MGM Grand at the Hollywood Theater. 735 people. Sold it out. And it's pretty hysterical because… you know, be careful what you wish for?
Article continues below advertisement
Do you want to do more with the show?
We're talking to producers about taking it to Broadway. I figure now – hey, listen, I'm a big fan of Mike Tyson. I love him! But if Mike is going to Broadway… I think Jake can, too. It's just plain and simple. It's a very bare minimum show. There are no elaborate sets. It's me on a stage!
So what is your next step?
We're actually talking to different producers right now. I'd love to get back to New York especially because that's where I grew up. That's where my stories take place and I think every New Yorker, or anyone who has ever had to overcome adversity, will definitely love this show. It really is about inspiration. It's about perspiration. It's about perseverance.
Is there anything else you want people to know about the show?
You know what… Never judge a book by its cover! That's why I called the show No Expectations. I think that's the best thing in the world because everyone's guards are down and the bar is never high. So when you show that, hey, you can do something – it's all the more enjoyable.