STYLE
OK! Look of the Day: Rosie Huntington-Whiteley's Jet-Set Style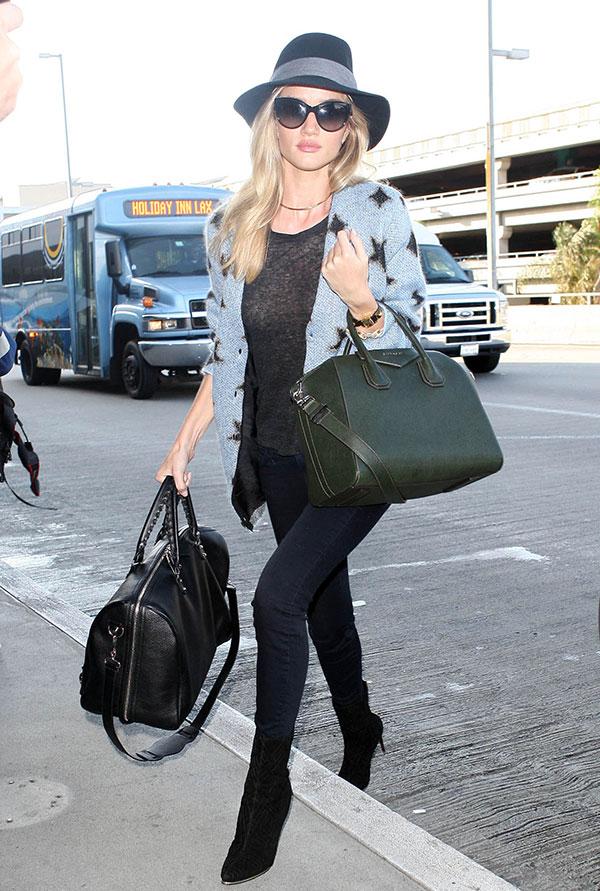 Note to ladies everywhere: let this be inspiration to step up your airport style game. Rosie Huntington-Whiteley rocked a t-shirt, hat, and over-sized sweater while catching a flight at LAX recently, but it's all in the chic details. AKA she didn't wear a grungy sweatshirt, sweatpants and a baseball cap.
See How Rosie Huntington-Whiteley Celebrated Her 26th Birthday!
To channel Rosie's style, all you need are the following items: a wide-brim hat, big black shades, skinny jeans, a grey burn-out tee, cozy grandpa cardi in a fun pattern, and a black suede bootie with a slight heel. Plus, I love that she carried two overnight bags in lieu of one nondescript rolling suitcase. This is the winning formula for making everyone do a double take in security thinking you "look famous."
Article continues below advertisement