STYLE
OK! Loves: Fall Wardrobe Must-Haves From By Chance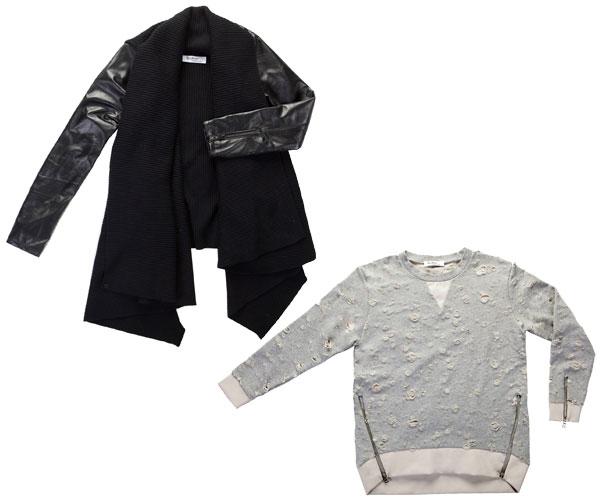 I can't keep my mind off of clothes. I mean, I'm daydreaming about jackets at this point, ladies. The time it takes me to get ready in the morning has miraculously doubled—mostly because I've found myself staring into my wardrobe, mentally taking notes of every single item I'll need for the imminent fall weather. Since edge isn't going anywhere, leather, studs, and already-distressed items in clean-cut silhouettes are essential.
Article continues below advertisement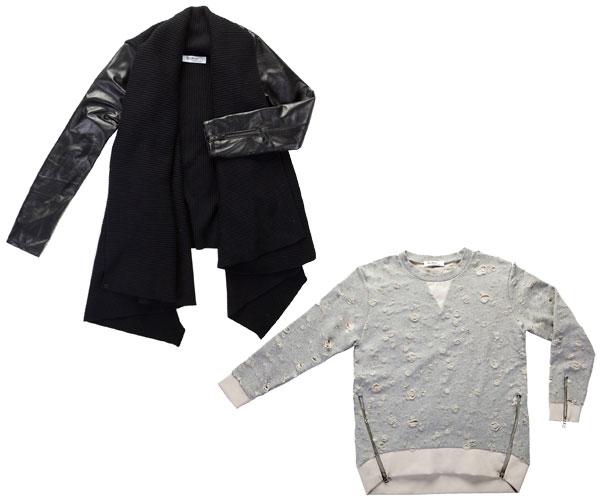 One of their picks, the "Melissa" Sweater, has been donned by The Hills star Audrina Patridge and Ashley Tisdale. And while I'd totally like to be twinnies with the celeb ladies, my heart belongs to the two items above. The Sonia Ribbed Cardigan is a black open sweater with black leather sleeves. It can be worn now with your fave pair of jorts or later on with a LBD and tights. I'm also obsessed with the pullover on the right. The Jenna Oversized Sweatshirt features gold zippers at the cuffs and hemline. As it turns out, sweats aren't just for the gym.