STYLE
OK! Loves: Reese Witherspoon's Fur Hood Coat by Sandro!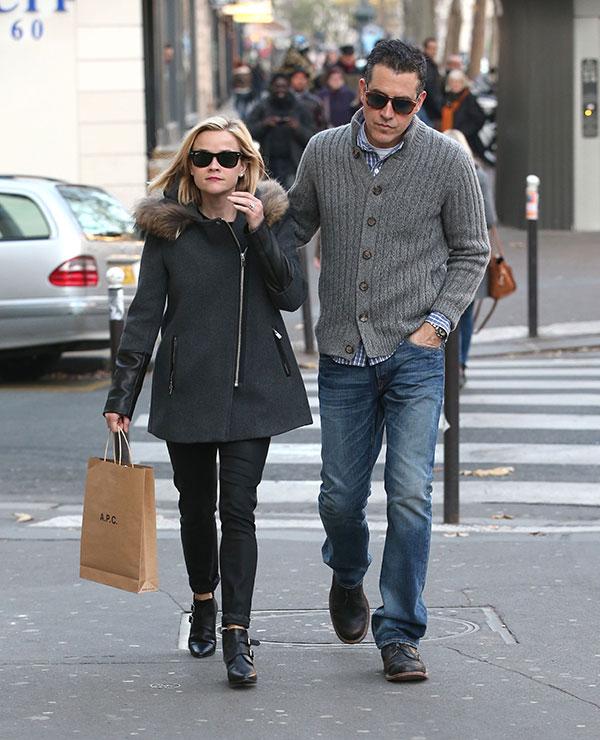 What to wear on a shopping trip. Clothes for one, but the process of picking out what to wear while you, well, pick out what to wear is daunting—at least for me. You're surrounded by beautiful things, so you clearly want to appear flawless. You're going to be trying things on, and you don't want to ask your friends to zip you back up every 15 minutes. If you're not shopping in a mall, (and can't just run through the parking lot, knowing that in less than 40 seconds, you'll be inside for hours) you've got to stay warm.
Article continues below advertisement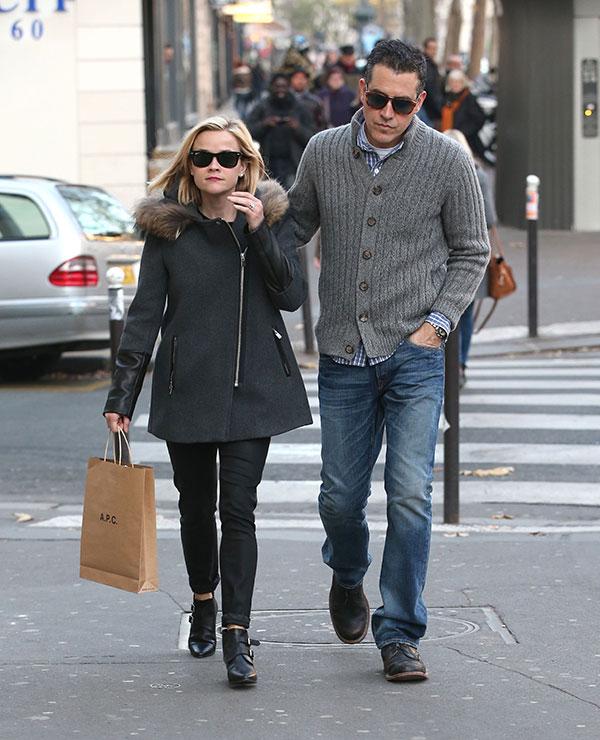 After an obvious trip into A.P.C., Reese was spotted walking down the sidewalk in what I believe is a great "shopping outfit" example. But while I think the skinnies and walkable shoes are chic, the wool coat with leather details is definitely more my thing. The asymmetrical zipper gives the classic fabric an updated feeling, and simultaneously makes it a little more special. She doesn't have to add any more leather into the ensemble, because the luxury material is already included. And to make the mix-media count up to three, the hood is lined with fur, giving it that snow bunny look.