STYLE
OK! or Not OK? What Do You Think of Kristen Stewart's New ORANGE Hair?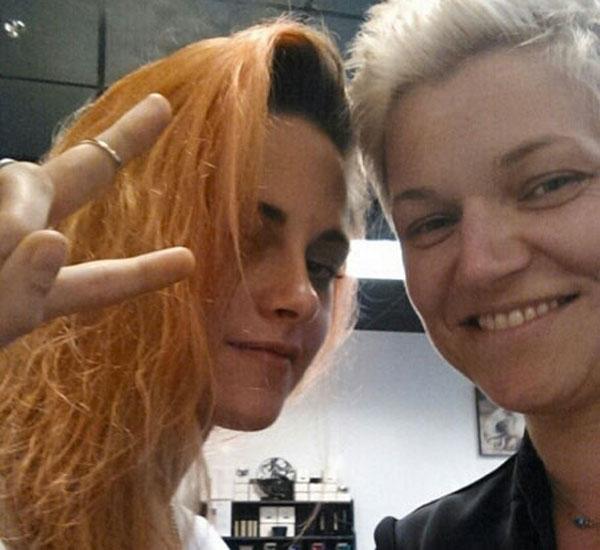 No, we're not writing to tell you that another celebrity dyed her hair a pleasant shade of lavender. This time, it's no April Fools' joke (we're talking to you, Lauren Conrad) and the color captivating the social media sphere is a bit more exciting. Kristen Stewart has traded in her signature brunette locks for a surprising and fiery ORANGE hue. The salon that did the Twilight star's hair, which is apparently for her role in the upcoming movie American Ultra, posted a selfie snapshot of the celeb with the finished product on Instagram.
Article continues below advertisement
By the way that Kristen's hair is flipped, you can still see some dark roots peaking through, which we're majorly into. Because really, tell us one time you didn't lust over the hair of anyone with that edgy yet glam grown-out color.
So who else is in this thriller that K-Stew is going orange for? It's a star-studded film accompanied by A-listers like Uma Thurman, Jesse Eisenberg, and Topher Grace. While Kristen has let a few auburn highlights show here and there, she's never truly made a huge hair color risk. All that has changed.