STYLE
The PhilmGuy's DVD Review: 'Alfred Hitchcock: The Masterpiece Collection,' 'The Campaign' starring Will Ferrell and Zach Galifianakis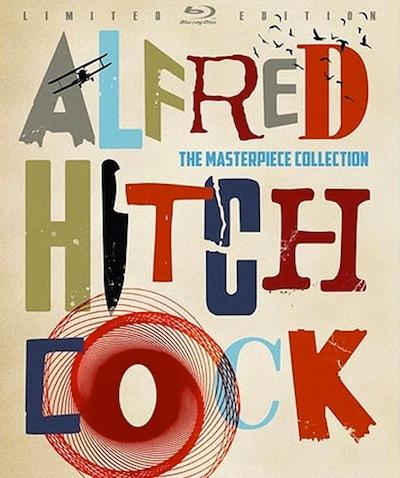 Alfred Hitchcock: The Masterpiece Collection Blu-ray — The lineup of Hitchcock classics crammed into one box is astounding: Saboteur (1942), Shadow of a Doubt (1943), Rope (1948), Rear Window (1954), The Trouble with Harry (1955), The Man Who Knew Too Much (1956), Vertigo (1958), North by Northwest (1959), Psycho (1960), The Birds (1963), Marnie (1964), Torn Curtain (1966), Topaz (1969) Frenzy (1972) and Family Plot (1976). Nearly all of the films on that staggering list are must-sees for anyone who cares about movie history, and at least half of them are endlessly rewatchable, and most look fantastic in HD. The cinematic gold mine, which lists at $300 but is available online in the $225 range, is a hefty investment, but one that yields lasting rewards. Better still, most of the discs in the set are stacked with impressive slates of extras, including deleted scenes, commentary tracks and kitschy featurettes.
Article continues below advertisement
Avatar Blu-ray 3D Collector's Edition — James Cameron's 2009 opus, in which boorish space colonists foolishly battle a holistic race of blue-skinned beings for resources, finally makes it to home video in the 3D form in which it dazzled in the theaters. This one is strictly for those who spend time in their living room watching movies while wearing 3D glasses, because it lacks the extended version of the movie featured on the three-disc 2010 release. This two-disc release offers the theatrical version of the movie in Blu-ray on 3D and 2D, as well as a DVD. The lack of extra features in the set is head-scratching.
Blade Runner: 30th Anniversary Collector's Edition — The 2007 Blu-ray of Ridley Scott's 1982 sci-fi epic, starring Harrison Ford as an antihero in a dystopian future, was one of the finest releases in the format, and I didn't think it could be topped. While the new release does nothing to surpass that release's exhaustive slate of extras, it manages to top it with some silly but fascinating bells and whistles. The four-disc set boats a digital copy, five different cuts of the movie, a toy Spinner Car, a 72-page tribute booklet and a hologram card.
Article continues below advertisement
The Campaign — Will Ferrell and Zach Galifianakis go head-to-head in a silly skewering of big-money politics, playing rival congressional candidates who take dirty campaigning to ridiculously inappropriate depths. Ferrell plays a sleazy, corrupt womanizer, while the G man is a clueless yokel recruited by a political action committee to be its puppet. Consistently funny throughout, the movie hits home video just in time to provide comic relief from the real-life farce that is election season. The Blu-ray/DVD/digital copy combo includes deleted scenes and a gag reel.
MORE ON:
Alfred Hitchcock: The Masterpiece
Tyler Perry's Madea's Witness Protection — Eugene Levy lends his considerable comedic talents to hyperproductive filmmaker/actor Tyler Perry, resulting in a rickety but mostly enjoyable romp. Perry plays his favorite go-to character, the straight-talking, socially inappropriate old lady Madea. Levy plays a business executive who is framed for running a Ponzi scheme, while Madea is appointed to be his caretaker under a witness protection program. The mismatched duo generate enough comic spark to help out a limp script and lifeless story. The Blu-ray/DVD/digital copy combo includes a slew of featurettes, most of which focus on the Madea character.
Article continues below advertisement
Rosemary's Baby Blu-ray — Roman Polanski's mesmerizing 1968 psychological horror tale of a pregnant woman (Mia Farrow) who suspects her neighbors (Sidney Blackmer and Ruth Gordon) are coercing her and her unborn child into a demonic ritual. Still every bit as creepy and unnerving as it ever was, the 45-year-old film is one of the most effective forms of cinematic birth control imaginable. The Criterion Collection Blu-ray overflows with extras, including a tribute booklet, fresh interviews of Polanski, Farrow and other power players, as well as a 1997 radio interview with Ira Levin, whose novel served as the basis for the film.
Ruby Sparks — Paul Dano plays Calvin, a lonely, burned-out former wunderkind author who writes about the girl of her dreams (Zoe Kazan), only to find she magically becomes real. When Ruby starts annoying him or drifting away, Calvin simply writes about how he wants her to behave, and she changes accordingly. Eventually he discovers that having so much power over her saps away the romance. Kazan is a firecracker in the role, but Dano is a little too aloof to sell the character. Overall, the result is a scattershot but overall appealing romantic comedy. The Blu-ray includes featurettes about the cast, the Los Angeles setting and the making of the film.
Safety Not Guaranteed — The Sundance Film Festival hit rounds up some heavy-hitter talents from sitcoms, gives them a clever, thought-provoking comedy script and lets them run wild. Aubrey Plaza (Parks and Rec) plays an aimless journalist intern who goes off on assignment with a fellow intern (Karan Soni) and their cynical boss (Jake Johnson of New Girl). Plaza is assigned to befriend and help do a story on a man (Mark Duplass of The League) who professes to be a time traveler via a newspaper ad. Kristen Bell also pops up in a small but memorable role. I liked the way the movie plays with the ideas of time travel and sanity in the manner of Happy Accidents and K-PAX. A making-of featurette, as well as the real-life origins of the story.