STYLE
The PhilmGuy's DVD Review: 'Contraband' Starring Mark Wahlberg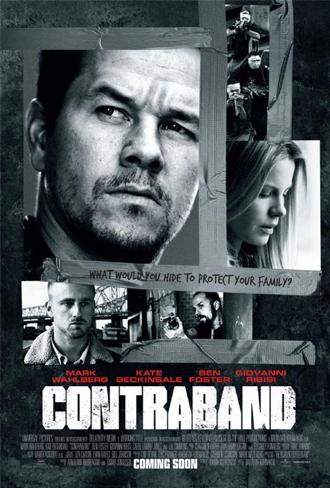 Cinema Verite — Diane Lane and Tim Robbins play a bickering couple that was the focus of the groundbreaking 1971 PBS documentary miniseries An American Family — recognized as one of the first reality shows. James Gandolfini stands out as a manipulative producer who tries to orchestrate drama, turning family members against one another. This made-for-HBO movie offers a convincing behind-the-scenes look at the making of the controversial program, which convinced me that reality TV was far more interesting four decades ago than it is today. Filmmaker commentary and a making-of featurette headline the extras.
Article continues below advertisement
OK!'S PHILMGUY DVD REVIEW: THE TWILIGHT SAGA: BREAKING DAWN: PART 1 STARRING ROBERT PATTINSON
Contraband — In a thriller that's a little reminiscent of The Town, Mark Wahlberg plays a reformed criminal who is forced back into the game to help out his brother-in-law, disrupting his blue-collar, family-centric life. Wahlberg is an excellent fit for the role, playing his character with a simmering drive that explodes into occasional fits of rage, and Kate Beckinsale is excellent as his harried wife. Filmmaker commentary, deleted scenes, a making-of featurette and a look at the creation of the stunts headline the extras of the Blu-ray/DVD/digital copy combo.
OK!'S PHILMGUY DVD REVIEW: DRIVE STARRING RYAN GOSLING
Some Days Are Better Than Others — Carrie Brownstein, who is obscenely hilarious in the IFC show Portlandia, takes her comedic touch to a darker, more introspective place here. She plays a sad-sack, directionless slacker who snoops on her ex-boyfriend's email while obsessing over questionable ways to break into reality TV. The bittersweet drama explores 30-something angst with relish. Deleted scenes and a short film starring Brownstein highlight the extras.