STYLE
The PhilmGuy's DVD Review: 'J. Edgar' Starring Leonardo DiCaprio, 'Tower Heist'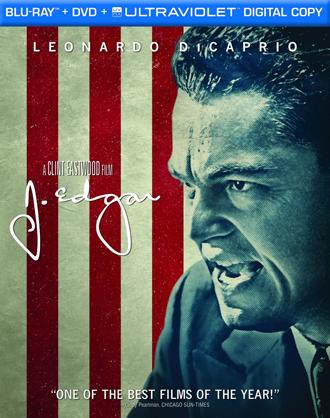 J. Edgar – Leonardo DiCaprio cakes on a goofy makeup mask to play sexually repressed FBI head J. Edgar Hoover as he rises up the ranks and manages the department with a self-righteous, paranoid angst through decades of volatile political times. Although DiCaprio is up to the challenge of tackling the historical figure, the unconvincing effects are always distracting, and director Clint Eastwood's pacing is a little off. The Blu-ray/digital copy combo features just one notable extra — a mini-documentary on Hoover.
Article continues below advertisement
Martha Marcy May Marlene – Elizabeth Olsen, who was robbed of a best actress Oscar nomination, shows she's inherited the majority of the family's acting talent in this thriller, playing a woman who has escaped from a cult and awkwardly tries to resume normal life by hanging out with her family. The story is largely told from her unreliable perspective, with a mixture of memories and hallucinations making it difficult for her to maintain a grip on reality. Extras include a spotlight on Olsen's performance, a making-of doc and an examination of cult members' mental landscapes.
OK! NEWS: THE PHILMGUY REVIEWS 'SAFE HOUSE' STARRING RYAN REYNOLDS & DENZEL WASHINGTON
Mozart's Sister – This is a sad yet illuminating French-language story about Nannerl Mozart, whose musical talent was scuttled by sexist social norms in her community as well as her own family. She's forced to stifle her talent and fall in line as her brother rises to the fame she might have had for herself. An excellent performance by Marie Féret helps the movie stay interesting despite sometimes stiff plotting. The Blu-ray comes with the movie's soundtrack on a CD.
MORE ON:
Leonardo DiCaprio
Article continues below advertisement
Puss in Boots – Due out Friday, this Shrek spinoff takes the voice talents of Antonio Banderas, Salma Hayek and Zach Galifianakis for a ride in a surprisingly fun and witty adventure. In a prequel of sorts, the debonair, sword-swinging kitty teams with Humpty Dumpty and a femme fatale feline to outmaneuver the murderous criminal duo of Jack and Jill to take control of legendary magic beans. Excellent animation helps tell a quirky, fast-paced story that's more amusing to children but doesn't leave adults in the cold. The Blu-ray/DVD/digital copy combo is accompanied by the short film The Three Diablos, as well as deleted scenes and a behind-the-scenes look at the voice cast.
OK! NEWS: THE PHILMGUY'S DVD REVIEW — THE TWILIGHT SAGA: BREAKING DAWN - PART 1 WITH ROBERT PATTINSON
Tower Heist – Ben Stiller plays a fired building manager who teams with a colleague (Casey Affleck) and a criminal (Eddie Murphy) to rob a Wall Street one-percenter (Alan Alda), who bilked everyone out of their savings. The narrative thrust and comedy intertwine to create a fun, entertaining package. Remarkably, this is the first time Eddie Murphy has been funny this century. The Blu-ray/digital copy combo comes with commentary from director Brett Ratner, deleted scenes and a pair of alternate endings.
Weeds: Season 7 – Although Mary-Louise Parker's selfish, reckless, pot-dealer character is wearing thin by now, the Showtime series continues to impress in its determination to reinvent itself each season. This time around, the in-over-their-heads pot-dealing family, headed by Parker, are set in New York, where Parker is stuck in a halfway house and striving to trick a judge into thinking she's a productive member of society so she can regain custody of her youngest child. Extras include cast and crew commentaries, deleted scenes and a slew of bright, funny featurettes.