STYLE
The PhilmGuy's DVD Review 'Margaret' Starring Anna Paquin & 'American Reunion' Starring Alyson Hannigan and Jason Biggs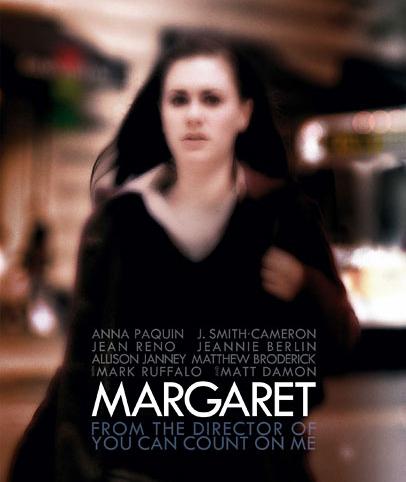 American Reunion — The year is more than half over, and surprisingly this stands as not only my favorite comedy of the year so far, but my favorite movie, period. The entire cast from the original movie comes back — Alyson Hannigan, Jason Biggs and Seann William Scott at the core — and brings the franchise back to life in a charmingly nostalgic and uproaringly hilarious way. The movie is a true mid-life crisis gem, in the manner of The Big Chill, and well worth a look even if you didn't like any of the other American Pie sequels. The Blu-ray/DVD/digital copy combo includes deleted and alternate scenes, featurettes that focus on several individual actors and commentary.
Article continues below advertisement
OK!'S PHILMGUY REVIEWS THE AMAZING SPIDERMAN STARRING ANDREW GARFIELD AND EMMA STONE
Chariots of Fire Blu-ray — Beloved by runners, the 1981 true story-based drama stars Ben Cross and Ian Charleson as a pair of British athletes competing at the 1924 Olympics. Directed with passion and flair by Hugh Hudson, the film is about much more than track. Religion and social status weigh heavily on the minds of both men, who become symbols of their respective faiths: Judaism and Christianity. Packaged with a built-in tribute booklet, the movie includes deleted scenes, screen tests, Hudson's commentary and an interview, as well as four documentaries and a music CD.
The Flowers of War — Director Zhang Yimou, known for flashy epics such as Hero and House of Flying Daggers, scales back his wild side to tell a gruff, straightforward 1930s tale of an American mortician (Christian Bale). stuck in occupied-by-the-Japanese Nanking, China, who poses as a priest to guard several prostitutes and schoolgirls from cruel soldiers. Bale, as always, is phenomenal, and the tale is stirring for the most part, but it's disappointing that the movie lacks Yimou's trademark flash and vigor. Featurettes on Bale, the rest of the cast and the origins of the movie make up the extras.
OK!'S PHILMGUY REVIEWS TED STARRING MARK WAHLBERG AND MILA KUNIS
Margaret — Anna Paquin is phenomenal in this slow-burning thriller, playing a precocious high school girl who witnesses a fatal bus accident and then becomes obsessed with seeking some form of justice. She shuts out her friends, family and concerns for her future as she follows the rabbit hole deeper and deeper, upping the stakes as she behaves more and more recklessly. Matt Damon, Matthew Broderick, Mark Ruffalo and Olivia Thirlby also leave strong impressions. The Blu-ray includes an extended cut of the movie, as well as the theatrical version.