STYLE
The PhilmGuy's DVD Review 'Mirror Mirror' Starring Julia Roberts and Lily Collins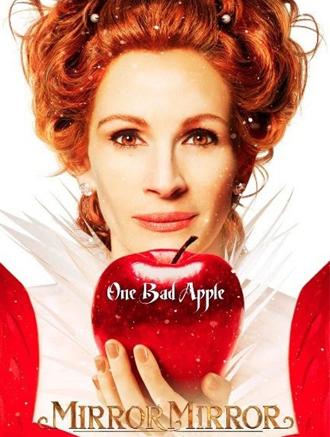 Barbarella Blu-ray — Jane Fonda's saucy 1968 space caper casts her as a super-sexual futuristic adventurer who faces off against the vile Durand Durand, which inspired the band Duran Duran. Fonda is a riot to watch, and the movie flows with camp value and bizarrely entertaining visuals, but its tone gradually wears thin. The Blu-ray is a bare-bones affair, with the movie's trailer as the lone extra.
Article continues below advertisement
OK!'S PHILMGUY REVIEWS THE AMAZING SPIDER-MAN STARRING ANDREW GARFIELD AND EMMA STONE
Born on the Fourth of July Blu-ray — A stirring 1989 biopic of paralyzed Vietnam vet-turned anti-war activist Ron Kovic, Tom Cruise stars in the lead role, turning in one of the performances that transformed him from a young up-and-comer into a formidable actor. Director Oliver Stone, who served in Vietnam himself, is on top of his game, telling Kovic's life story in a sympathetic yet blunt and believable way. The Blu-ray/DVD/digital copy combo comes with Stone's commentary and a pair of retrospective documentaries.
Joe + Belle — Israeli writer/director/actress Veronica Kedar delivers an impressive low-budget romantic thriller — billed on the cover as "The Lesbian Thelman and Louise" — about two women who accidentally kill a man in Tel Aviv. They form a tight bond as they dispose of the body and attempt to elude the police, leading to even more mayhem. Kedar shows a cunning feel for dark comedy, proving to be a filmmaker to keep an eye on. Extras include a making-of featurette.
OK!'S PHILMGUY REVIEWS TED STARRING MARK WAHLBERG AND MILA KUNIS
Mirror Mirror — What could have been a Wicked-like twist on the Snow White fable turns out to be another ho-hum retelling of the story, with a sprinkling of humor to keep things light. Julia Roberts is fun to watch as the wicked queen, and Lily Collins as Snow White does what she can to make one of the least interesting fairy tale princesses engaging. The movie is harmless and entertaining enough, but still feels like a letdown. The Blu-ray/DVD/digital copy combo includes deleted scenes and a few throwaway featurettes.